Read more at https://thefederalist.com/2023/01/30/virginia-committee-passes-parental-rights-bill-after-school-coverup-of-teens-dysphoria-enables-sex-trafficking/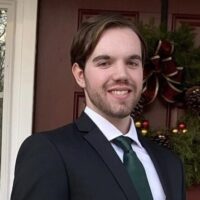 SHAWN FLEETWOOD
VISIT ON TWITTER@SHAWNFLEETWOOD
A subcommittee in the Virginia House of Delegates passed a bill on Monday that mandates public educators notify parents if their child "self-identifies" as something other than his or her natural sex. Introduced by Republican Dels. Dave LaRock, Tara Durant, and John McGuire, the measure (HB 2432) would provide parents with greater oversight into their children's lives at school and increase transparency in public education. According to a summary of the legislation, if a school official "has reason to believe" that a student "is self-identifying as a gender different from the student's biological sex," said official is required "to contact as soon as practicable at least one of such student's parents to ask whether such parent is aware of the student's mental state and whether the parent wishes to obtain or has already obtained counseling for such student."
Under the bill, school officials, such as counselors and clinical social workers, are barred from "encouraging or coercing a minor to withhold from the minor's parent the fact that the minor's perception of his or her gender or sex is inconsistent with the minor's biological sex" or "withholding from a minor's parent information relating to the minor's perception that his or her gender or sex is inconsistent with the minor's biological sex."
Monday's subcommittee vote came along party lines, with five Republicans voting in favor and three Democrats opposing.
Known as Sage's Law, HB 2432 was introduced after it was revealed that a then-14-year-old Virginia girl ended up in the hands of sexual predators after her school failed to disclose her gender dysphoria to her mother. As The Federalist previously reported, the chain of events began in August 2021 when Sage began identifying as a boy and suffered intense bullying and harassment at school. Eventually, Sage ran away and was "found nine days later in Maryland, a victim of sexual assault."
Appomattox County High School, which affirmed Sage's new "identity" without notifying her mother, was following model guidelines issued by then-Democrat Gov. Ralph Northam's administration on so-called gender affirmation. Such guidance has since been terminated by current GOP Gov. Glenn Youngkin.
[READ: Virginia Teen Sex-Trafficked Twice After School Hides Gender Identity From Her Parents]
Throughout Monday's hearing on Sage's Law, witnesses supporting the bill discussed its importance in keeping parents involved in their children's livelihoods, especially in the school classroom. During her testimony, Sage's mother Michele called on the subcommittee to put commonsense before ideology.
"If I had known [what was going on], this would be a much different story. [Sage] was terribly bullied, but no one told me," Michele said. "Please don't let ideology harm another child. Let parents do our jobs. We know our children best and we love them a million times more."
Also called to testify at the hearing was Dr. Erin Brewer, a former "trans kid" who spoke about the importance of schools helping children through their gender dysphoria without affirming such confusion or concealing it from parents.
"I was insistent that I was a boy when I started first grade after a brutal sexual assault. If I had been affirmed by my teachers, it would have allowed me to completely dissociate from myself as a girl and create a new persona who could pretend that the horrible trauma that triggered my gender dysphoria hadn't happened to me," she said. "Instead of encouraging my confusion and hiding it from my mother, the school contacted my mother, got permission for me to be assessed by the school psychologist, and they came up with a comprehensive program to help me resolve my gender dysphoria. … I [one] hundred percent support this legislation."
Erin Friday, a lifelong Democrat and co-founder of Our Duty, a national and international parent and child advocacy group, also spoke in support of Sage's Law. Throughout her remarks, Friday noted her personal experiences with a gender-dysphoric daughter and stated that "schools should never keep secrets from parents."
Opponents to Sage's Law also spoke at the hearing, with one man claiming to be a "trans woman" arguing that such legislation is "ridiculous" and that schools should be able to conceal a child's gender dysphoria from that child's parents.
"It should be that child's own choice," he said. "If we wanna tell who we wanna tell, like, that's on us."
Despite leftists' support for deceptively-termed "gender affirmation" and the "transitioning" of children, research has shown that "upwards of 80 percent of gender dysphoric children embrace their sex as they emerge from puberty" and that "children who are 'affirmed' as the opposite sex … particularly if puberty blockers are used, consistently go on to further medicalization." Children who undergo such protocols are subjected to lifelong damage to their bodies. The practices are so horrific that nations around the world, such as England, have ended the disfiguring practices that are falsely labeled as "gender-affirming care" for minors.
"Parents should never be the last to know [about what's going on in their children's lives]," said Durant during the subcommittee meeting. "It's a very strange, strange place to me that we're in now where parents are being told to step aside, to sit down, that 'we as educators, as counselors know better [for] your own child' — and that's just simply not true."
---
Shawn Fleetwood is a Staff Writer for The Federalist and a graduate of the University of Mary Washington. He also serves as a state content writer for Convention of States Action and his work has been featured in numerous outlets, including RealClearPolitics, RealClearHealth, and Conservative Review. Follow him on Twitter @ShawnFleetwood