Reported by CHRIS ENLOE | December 29, 2021
Read more at https://www.conservativereview.com/florida-surgeon-general-says-biden-admin-is-actively-preventing-distribution-of-monoclonal-antibody-treatment-amid-omicron-surge-2656193093.html/
The Biden administration is "actively preventing the effective distribution of monoclonal antibody treatments" for treatment of COVID-19, according to Florida Surgeon General Dr. Joseph Ladapo. In a letter addressed to Health and Human Services Secretary Xavier Becerra, Ladapo said the federal government's abrupt pause of monoclonal antibody treatment distribution is causing "another immediate and life-threatening shortage of treatment options to the State of Florida."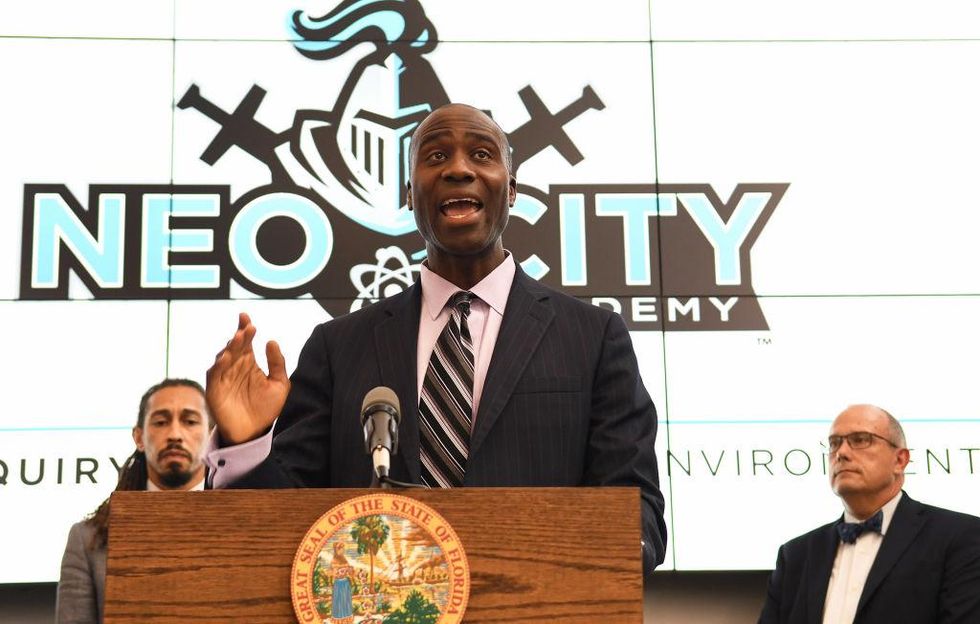 "The sudden suspension of multiple monoclonal antibody therapy treatments from distribution to Florida removes a health care provider's ability to decide the best treatment options for their patients in this state," Ladapo wrote.

"This shortsightedness is especially evident given that the federal government effectively prohibited states from purchasing these monoclonal antibodies and serving their populations directly," he continued. "Florida is a large, diverse state with one of the highest percentages of seniors in the U.S., and we must empower health care providers to make decisions that will save the lives of Americans everywhere without the dictates imposed by the federal government."
Ladapo concluded his letter by using President Joe Biden's own words against him, writing:
President Biden recently stated there is no federal solution to COVID-19, and solving this pandemic will happen at the state level. Therefore, as Surgeon General, I respectfully request that you allow states and healthcare practitioners to provide treatment options that best benefit the communities they know and serve.
Indeed, while speaking to governors on Monday, Biden said, "Look, there is no federal solution. This gets solved at a state level."
Last week, the Biden administration ceased the distribution of COVID-19 antibody treatments from Eli Lilly and Regeneron Pharmaceuticals.
In a joint statement, the Food and Drug Administration and the Office of Assistant Secretary for Preparedness and Response explained the decision was needed because the Omicron variant "may be associated with resistance to monoclonal antibodies." Some states, in fact, are already running out of their monoclonal antibody supply.
Texas announced Tuesday that its infusion centers have exhausted the state's supply. The statement noted "the federal government controls the distribution of monoclonal antibodies." Texas public health officials said that new oral antiviral drugs authorized by the FDA may be an alternative treatment, but noted the initial distribution of such drugs will be limited and that "the federal government will also control their distribution."
Although monoclonal antibodies have been denounced in lieu of vaccines, Forbes noted that monoclonal antibodies "have proven to be a valuable asset in the war against COVID-19."