Read more at https://www.foxnews.com/us/florida-sheriff-billy-woods-goes-off-reporter-asks-about-gun-control-following-teen-murders
Marion County Sheriff Billy Woods on Friday slammed "society," "school districts" and gun law rhetoric after announcing the arrests of two juveniles — one of which is just 12 years old — in connection with the recent killings of three teenagers in Florida.
A third juvenile suspect remains at large, and the attorney general's office is weighing whether to charge all three suspects as adults, Woods said during a press conference.
"The fact is: society fails them. We do not hold our juveniles accountable. We minimize their actions," Woods said Friday.
The suspects are accused of fatally shooting 16-year-old Layla Silvernail, 16-year-old Camille Quarles, and an unnamed 17-year-old male on or around March 30 in rural Marion County.
FLORIDA POLICE ARREST 2 JUVENILE SUSPECTS IN MURDERS OF 3 TEENS, HUNT FOR THIRD SUSPECT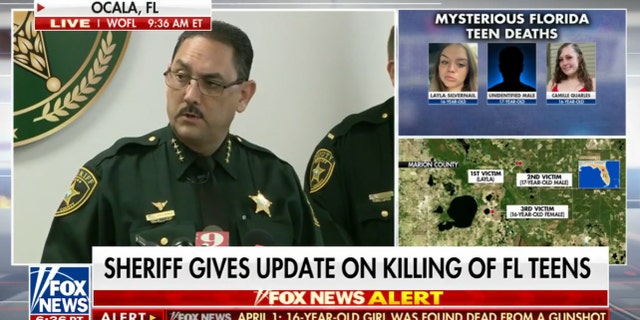 Woods told reporters he had to "look into the eyes" of the suspects' mothers and inform them of their son's crimes.
"Really, [the suspects' parents] don't have a whole lot to say. If you're a parent, put yourself in their shoes. Holy hell. Panic. I'm scared to death as a parent. Embarrassed. Ashamed. What do you think they're gonna say?" the sheriff said.
FLORIDA TRIPLE HOMICIDE VICTIMS LIKELY KNEW GANG-LINKED SUSPECTS, SHERIFF SAYS
"I am a father, and I cannot fathom what they were going through. These mothers and the mothers across this nation need all of your help because here's what infuriates me," he added.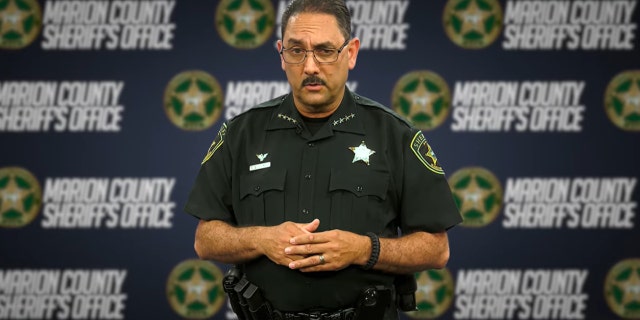 The sheriff also criticized media and others who put the blame on guns after a shooting.
"There are individuals out there viewing … who want to blame the one thing that has no ability or the capacity to commit the crime itself, and that's the gun," Woods said. "These individuals committed the crime."
THIRD FLORIDA TEEN DIES IN SUSPECTED GANG-LINKED TRIPLE HOMICIDE
He added that he does not know what the solution is, but "[t]he bad guy's going to get a gun no matter what laws you put in place." Woods went on to blame society and schools for not holding juveniles accountable for their crimes.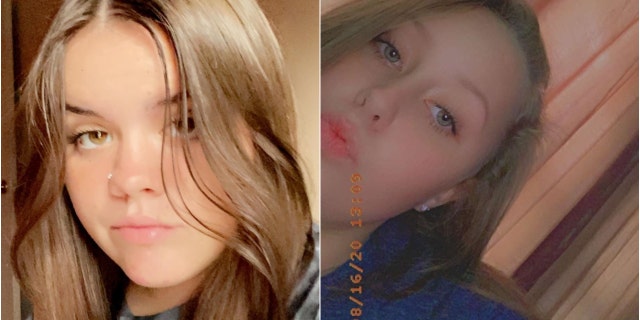 "I am a father," he said. "But here's the one thing my boys know: growing up, the freaking barber had my permission to whip their a–es."
The suspects in the triple homicide were involved in a burglary and robbery ring and stole their firearms from cars, Woods said.
"A simple burglary, as some people would say — but I don't consider anything 'simple' when it comes to a burglary — if the law allows me, I'll plaster their face up … on my page, on media, I will hand it out if the law allows me because parents have the right to know who their kids are hanging out with and preventing this," Woods said.

He continued, "Our school districts, not just here, across this state and across this nation need to stop minimizing the actions of their students. Hold them accountable. That's where the failure is."
Police first found Silvernail with a gunshot wound, lying on the side of the road in the area of Forest Lakes Park on SE 183rd Avenue Road. Authorities transported the teenager to a hospital in critical condition, and she lost brain function until she was pronounced dead.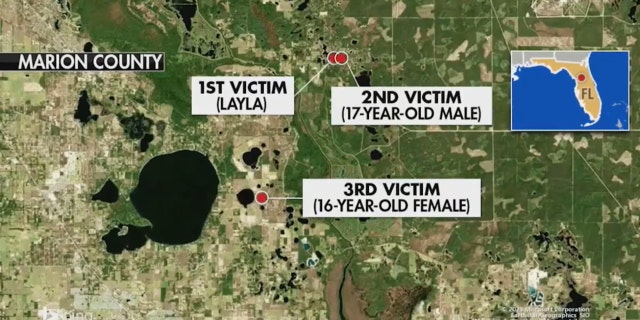 A day after finding Silvernail, Marion County Sheriff's Office (MCSO) deputies responded to SE 94th Street and SE 188th Court and located a deceased 17-year-old male with a gunshot wound.
The next morning, on April 1, the MCSO Major Crimes Unit, Forensic Unit and Underwater Recovery Team responded to a tip and searched the area of Malauka Loop and Malauka Loop Trace and found Silvernail's vehicle partially submerged in a body of water. The car was about 9 miles from where Silvernail was found.
GABBY PETITO'S PARENTS ASK BRIAN LAUNDRIE'S PARENTS ABOUT MAJOR WITHDRAWALS IN NEW COURT FILINGS
The suspects were in Silvernail's vehicle with the victims prior to their deaths, according to the sheriff. Authorities believe all three victims were shot at the same time.
"She was there of her own free will," Woods said of Silvernail.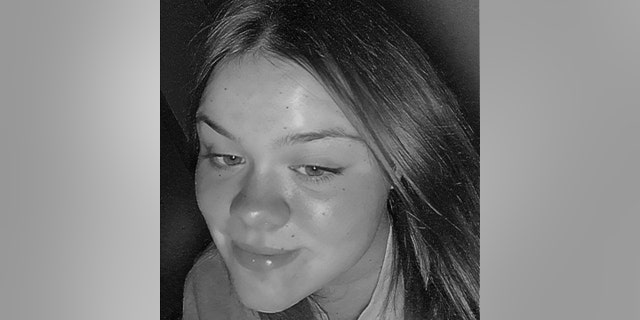 After obtaining a search warrant and searching her vehicle, authorities found 16-year-old Quarles dead from a gunshot wound in Silvernail's car. The arrested suspects confessed to shooting Quarles in the vehicle, Woods said.
Woods previously told Fox News Digital that he believed the suspects were part of a "wannabe" or "neighborhood" gang, and the victims likely knew them for a short time.
Police have not released the name of the male victim who was killed.
Audrey Conklin is a digital reporter for Fox News Digital and FOX Business. Email tips to audrey.conklin@fox.com or on Twitter at @audpants.