Read more at https://thefederalist.com/2022/04/18/tax-records-show-that-in-2021-joe-biden-didnt-pay-his-fair-share-in-taxes-again/
Joe Biden has a dirty little secret that he doesn't want the American people to learn about: He appears to be avoiding tens of thousands of dollars in taxes.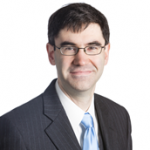 CHRISTOPHER JACOBS
VISIT ON TWITTER@CHRISJACOBSHC
To the Biden White House, the final working day of last week wasn't Good Friday—and it wasn't Jackie Robinson Day, either. To borrow an analogy from "The West Wing," the Biden White House used last Friday as "Take Out the Trash Day," dumping out President Biden's 2021 tax returns late on a Friday afternoon, ahead of the Easter and Passover holidays.
This year, Tax Day didn't come until Monday, April 18. One would think that, because Biden has released his tax returns and his predecessor did not, he would want to highlight this fact in a very public manner. Why didn't Biden wait until Monday, and hold a big press conference where he could wave around his returns for everyone to see, to emphasize the fact that he's "not like Donald Trump"?
Because Biden does have something to hide. He apparently has a dirty little secret—actually, it's a pretty big secret—that he doesn't want the American people to learn about. According to his own Treasury Department, Biden didn't "pay his fair share" in taxes, and hasn't for several years.
Corporate Loophole
I have written about this issue on several previous occasions. Upon leaving the vice presidency in January 2017, Biden and his wife Jill established two S-corporations to handle their book and speech income. By characterizing most of their income as profits from the corporations rather than wages, the Bidens were able to avoid payroll taxes on more than $13 million worth of income.
In 2021, they were back at it again, writing off $61,995 in corporate profits as exempt from payroll taxes, as evidenced on page 13 of their returns:
This $61,995 gets broken down in two ways: $29,234 comes from Joe Biden's CelticCapri Corporation, while $32,761 comes from Jill Biden's Giacoppa Corporation. In the president's case, Biden avoided paying 3.8 percent tax on his nearly $30,000 in corporate profits—2.9 percent that funds Medicare, and an additional 0.9 percent imposed by Obamacare. (So much for Biden's claim that "Obamacare is personal to me.")
Jill Biden, who earned roughly $67,000 as a teacher at Northern Virginia Community College last year, avoided far more in taxes, as she did not reach last year's Social Security wage cap of $142,800. Because she would have had to pay Social Security taxes on all wages up to the wage cap, classifying her nearly $33,000 in book income as corporate profits rather than wages meant Jill Biden didn't just avoid paying Medicare taxes on these earnings—she avoided paying Social Security taxes as well.
All told, the Bidens seem to have dodged more than $6,100 in Medicare and Social Security taxes in 2021 alone:
Joe Biden: $1,110.89 ($29,234 times 3.8 percent)
Jill Biden: $5,012.43 ($32,761 times 15.3 percent)
This tax evasion comes after the Bidens appear to have previously avoided at least $517,000 in Medicare and Obamacare taxes from 2017 through 2020.
At least part of their scheme included potentially illegal tactics. As I have alleged in a complaint to the IRS regarding both Biden's tax returns and his accountant's conduct, I—along with many other tax experts—believe that in 2017 and 2018, Biden paid himself such a low salary as to violate IRS guidelines on "reasonable compensation."
Treasury Says Biden Didn't 'Pay His Fair Share'
Regardless of whether the Bidens' 2021 returns also violated tax laws, they constitute very clear hypocrisy—as one might expect from a career Washington politician. Note this passage from last year's Treasury budget making the argument for closing the very loophole Biden continued to exploit in office, just as he had the past four years:
Different treatment [i.e., allowing S-corporation profits to avoid payroll tax] is unfair, inefficient, distorts choice of organizational form, and provides tax planning opportunities for business owners, particularly those with high incomes, to avoid paying their fair share of taxes.
If Biden really cared about the wealthy "paying their fair share," he would look in the mirror, get out his checkbook, and write a check for the hundreds of thousands of dollars in Medicare and Obamacare taxes he appears to have dodged for the past five years. That would involve practicing what one preaches—or in other words, having integrity. Try that some time, Mr. President.
---
Chris Jacobs is founder and CEO of Juniper Research Group, and author of the book, "The Case Against Single Payer." He is on Twitter: @chrisjacobsHC. Previously he was a senior health policy analyst for the Texas Public Policy Foundation, a senior policy analyst in The Heritage Foundation's Center for Health Policy Studies, and a senior policy analyst with the Joint Economic Committee's Senate Republican staff. During the debate over the Patient Protection and Affordable Care Act, popularly known as Obamacare, Jacobs was a policy adviser for the House Republican Conference under then-Chairman Mike Pence. In the first two years of the law's implementation, he was a health policy analyst for the Senate Republican Policy Committee. Jacobs got his start on Capitol Hill as an intern for then-Rep. Pat Toomey (R-Pa.). He holds a bachelor's degree in political science and history from American University, where he is a part-time teacher of health policy. He currently resides in Washington, D.C.