Read more at https://thefederalist.com/2023/01/25/stefanik-rooting-out-deep-state-corruption-is-a-top-priority-for-house-republicans/
House GOP Conference Chair Elise Stefanik of New York pledged that aggressive oversight of executive agencies to rid the federal government of overt corruption will be a top priority for Republicans in the new Congress. On Tuesday, Stefanik became one of a dozen Republican lawmakers appointed by House Speaker Kevin McCarthy to serve on the Select Subcommittee on the Weaponization of the Federal Government.
In an exclusive interview with The Federalist on Wednesday morning, Stefanik characterized the select panel, which was established under the Judiciary Committee led by Jim Jordan, R-Ohio, as House Republicans' primary vehicle for pursuing accountability for the Biden administration's abuses.
"A top priority for House Republicans is rooting out the weaponization of the federal government against everyday Americans," said Stefanik. The No. 3 lawmaker in GOP leadership highlighted the nation's top intelligence agencies as the committee's primary focus.
"The FBI and DOJ are ripe for oversight, and they deserve oversight," she said, while also pledging that investigations would come for the Internal Revenue Service and National Institutes of Health. Both agencies "have run rampant in targeting Americans," Stefanik said, adding that Congress has a "constitutional duty" to conduct meaningful oversight.

"Democrats failed to do that when we were in one-party rule," she added.
Whom the committee plans to subpoena remains an open question. "We're going to make that decision as a select committee," Stefanik said.
Other prominent members of the Republican conference named to the panel include Kentucky Congressman Thomas Massie and Wyoming Rep. Harriet Hageman. In August, Hageman successfully toppled three-term incumbent Liz Cheney in the Wyoming Republican primary by 37 points. Cheney, who ran House Speaker Nancy Pelosi's Select Committee on Jan. 6 as vice chair, relied on Democrats switching parties to blunt a loss that might have otherwise been near unanimous among the state's Republicans.
McCarthy endorsed Hageman in the race two years after Cheney endorsed a primary challenge to Massie from her perch in leadership. In the spring of 2021, House Republicans replaced Cheney with Stefanik as GOP conference chair.
Stefanik plans to take a lead role on the new panel probing the weaponization of the federal government as she did during the first impeachment saga of former President Donald Trump in 2019.
"The government has the responsibility to serve the American people, not go after them," she said.
While Pelosi barred McCarthy's appointments to the Select Committee on Jan. 6, Stefanik said the new House speaker was likely to seat Democrats on the probe. No minority appointments, however, have been made so far.
On Tuesday night, McCarthy kept his word to bar California Democrat Reps. Adam Schiff and Eric Swalwell from the House Intelligence Committee. McCarthy has also pledged to kick Minnesota Rep. Ilhan Omar off the Foreign Affairs Committee. Stefanik told The Federalist that while it was ultimately the speaker's choice to approve Democrat appointments to the Select Committee on the Weaponization of the Federal Government, neither Schiff, Swalwell, nor Omar would likely be admitted to the panel.
McCarthy explained to reporters on Capitol Hill Tuesday night that the trio of lawmakers would still serve on committees but none related to the nation's top secrets.
"They'll serve on committees," McCarthy said, "but they will not serve on a place that has national security relevance because integrity matters to me."
---
Tristan Justice is the western correspondent for The Federalist. He has also written for The Washington Examiner and The Daily Signal. His work has also been featured in Real Clear Politics and Fox News. Tristan graduated from George Washington University where he majored in political science and minored in journalism. Follow him on Twitter at @JusticeTristan or contact him at Tristan@thefederalist.com.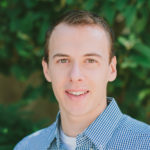 TRISTAN JUSTICE
VISIT ON TWITTER@JUSTICETRISTAN