Reported by By Jack Davis | Published April 13, 2021
Read more at https://www.westernjournal.com/democratic-congresswoman-calls-total-lawlessness-no-policing/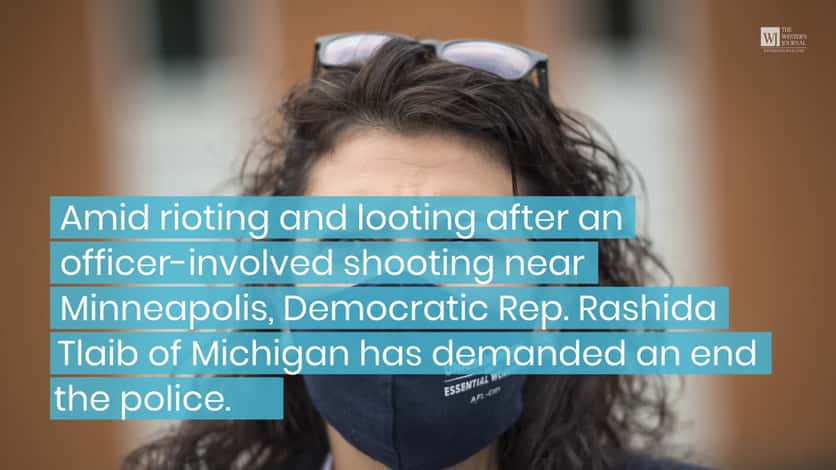 Amid rioting and looting after an officer-involved shooting near Minneapolis, Democratic Rep. Rashida Tlaib of Michigan has demanded an end to the police.
On Sunday, a Brooklyn Center police officer shot and killed Daunte Wright. The killing of Wright, a 20-year-old black man, by a white police officer triggered looting and rioting in the Minneapolis suburb. Brooklyn Center Police Chief Tim Gannon said the officer who shot Wright appeared to have mistaken their service weapon for their Taser and accidentally fired the gun, according to the Star-Tribune.
As officials called for calm, Tlaib used her Twitter account to call for the abolition of all forms of law and order.
"It wasn't an accident. Policing in our country is inherently & intentionally racist," she tweeted. "Daunte Wright was met with aggression & violence. I am done with those who condone government funded murder. No more policing, incarceration, and militarization. It can't be reformed.
TO READ THE REST OF THE REPORT PLEASE GO TO https://www.westernjournal.com/democratic-congresswoman-calls-total-lawlessness-no-policing/?utm_source=Email&utm_medium=aa-breaking&utm_campaign=can&utm_content=firefly