Read more at https://www.conservativereview.com/biden-administrations-decision-to-deny-unvaxxed-novak-djokovic-entry-proves-covid-jabs-were-always-about-conformity-not-containment-2659512973.html/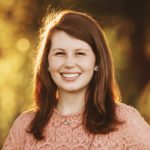 JORDAN BOYD
VISIT ON TWITTER@JORDANBOYDTX
The U.S. Department of Homeland Security denied the number one tennis player in the world, Novak Djokovic, entry to America and his chance to compete in two renowned tournaments this month because he did not get the Covid-19 jab. Djokovic, who acquired natural immunity, something even the corporate media admits protects against virus severity and death, multiple times since lockdowns began in 2020, applied for a vaccine exemption through DHS with hopes of playing in the Miami Open and Indian Wells Masters in the U.S. this March and April. Even though he has natural immunity and the Biden administration plans to end its "emergency" pandemic requirements like covid shots for air travelers on May 11, the Serbian was barred by the U.S. government from pleading his case for exemption anyway.
THIS IS SOOOOO REDICULOUS. This is more proof of how stupid these Leftist "mental patients" think we are. They quibble over Djokovic, yet care nothing about the hordes coming over our Southern Border, bringing in diseases of how knows what.
This isn't the first time Djokovic was forced to forfeit his chance to win elite competitions based on his Covid shot status.
Not only could he not participate in the 2022 U.S. Open, but Djokovic was also expelled from the 2022 Australian Open because the pro-jab Australian government canceled his visa and deported him. Djokovic didn't regain his status as the world's top tennis player until he was permitted into Australia under the country's relaxed mandates, where he won the 2023 Australian Open.
Even though it's abundantly clear that the jab does nothing to stop the spread of the virus, the U.S. is one of the only countries and is the only major Western nation still requiring foreign visitors to get the shot before entering. As Republican Sens. Rick Scott and Marco Rubio noted in a letter calling for the repeal of covid vaccine requirements for travelers, there's no good reason for these senseless rules to live on.
Especially as other legislators have noted since even President Joe Biden admitted the pandemic is "over."
The Biden administration tried to force the jab on illegal border crossers at the end of March last year. Of the 476,921 migrants that border agents took into custody in April and May of 2022, only 20,000 were given the shot. That means hundreds of thousands of illegal border crossers who were caught and thousands more "gotaways," migrants who evaded arrest from overwhelmed patrol units, entered the U.S. without the same stringent requirements DHS enforces for legal travelers.
Covid jabs are technically required for the tens of thousands of legal land travelers who frequent the pedestrian bridges between the U.S. and Mexico, but DHS policy simply allows for those travelers to give verbal confirmation that they are vaccinated. Others simply don't have to have received the shot to cross so long as they are under 18, say they are unvaccinated "due to medical advice," "lawful trade, emergency response, and public health purposes."
In contrast, air travelers like Djokovic have to offer verified proof of vaccination upon their arrival to the U.S. or risk getting turned away.
Keeping an unvaxxed professional athlete and star out of the U.S. while border crossers of all kinds pour into the southern U.S. without the same scrutiny proves vaccine mandates were always a political pawn to strong-arm Americans, not a means to control a virus.
From very early on in the pandemic, it was clear that, contrary to leftwing SCOTUS justices and the president's insistence, the jab doesn't prevent the spread of the virus. Even if it did, most Americans haven't cared about the pervasiveness of covid since 2021. Those who do care should understand that natural immunity is a better indicator of protection than shots like the ones DHS currently requires.
Barring legal travelers from entering the U.S. over their covid vaccination status has never been about reducing illness. Neither was forcing nurses, teachers, contractors, children, and many others to follow arbitrary pandemic protocols. Since the beginning of the bureaucracy's pandemic panic, vaccine mandates have been about forcing conformity on people who felt like they had no other choice but to comply.
For three years now, Djokovic sacrificed his career so he wouldn't have to bend a knee. Other countries like Australia have recognized their mistake in keeping him away, but the Biden administration, which knowingly lets millions of unvaccinated illegal border crossers into the country each year, wants to teach him a lesson by barring him from the country for just a couple months more. Until Djokovic's entry is on their terms, when they say being unvaccinated is socially acceptable, the U.S. will sentence him to the sidelines.
---
Jordan Boyd is a staff writer at The Federalist and co-producer of The Federalist Radio Hour. Her work has also been featured in The Daily Wire, Fox News, and RealClearPolitics. Jordan graduated from Baylor University where she majored in political science and minored in journalism. Follow her on Twitter @jordanboydtx.