Read more at https://thefederalist.com/2023/02/22/as-seattle-settles-major-lawsuit-media-still-insist-george-floyd-riots-were-mostly-peaceful/
After the death of George Floyd, leaders in Democratic cities across the country, who were alternately scared and desperate to virtue signal, refused to take action while the ensuing riots and looting did billions of dollars in damage to city centers across the U.S. And amid many callous and inept responses to the crisis, Seattle is a leading contender for the locality that handled things the worst.
Today, the city agreed to settle a lawsuit in federal district court that alleged the city violated the civil rights of several business owners after it ordered police to withdraw from a section of its Capitol Hill neighborhood and let protesters set up their own lawless "autonomous zone." The area became alternately known as either the Capitol Hill Autonomous Zone (CHAZ) or Capitol Hill Occupied Protest (CHOP). This left business owners in the areas completely abandoned as law and order broke down — without a police presence, there was rampant violence, drug markets, and literal armed warlords patrolling the streets.
The settlement comes after a federal judge levied major sanctions on the city for apparently deleting thousands of text messages involving, among others, the city's former mayor and police chief relating to their handling of the autonomous zone. The notion that city officials had something to hide here is certainly at odds with the rhetoric during the month the city abandoned the business owners in the CHAZ.
Former Mayor Jenny Durkan went on CNN and said what was happening in the CHAZ was "a block party atmosphere." "We could have the summer of love," she said. When Trump lambasted the city for abandoning law and order, this resulted in a defensive Twitter spat between Durkan and the former president, and Gov. Jay Inslee told Trump to "stay out of Washington state's business."
Not that there was ever any doubt, but with Seattle settling this lawsuit it's now impossible to argue that city officials weren't encouraging violence and guilty of abdicating their most basic responsibility to keep citizens safe. Or is it? If you're wondering who would be so desperate to cling to a political narrative they would insist letting anarchists take control of your city wasn't so bad, well, here's today's Seattle Times write-up featuring an epic "challenge accepted" moment:
While CHOP was mostly peaceful, there were instances of vandalism and sporadic outbreaks of violence, including fights, an attempt to torch the abandoned police precinct and at least four shootings that claimed two lives of two teenagers, including a 16-year-old boy whose death led the city to end the protest.
That's right, other than the fights, shootings, multiple homicides, and an attempt to burn a police station to the ground, it was "mostly peaceful," says the local newspaper. Who among us wouldn't mistake what was going on here for a "summer of love"?
The media's suspicious coalescing around the phrase "mostly peaceful" to describe the Floyd protests in the summer of 2020 was always transparently dishonest. The CNN chyron declaring the protests in Kenosha "mostly peaceful" as the city was in flames in the background is now iconic.
However, it is truly astonishing that two years later a major newspaper is still clinging to this phrase like some talisman they hope will ward off holding their local leaders responsible for, among many other crimes, facilitating the deaths of two young black men.
---
Mark Hemingway is the Book Editor at The Federalist, and was formerly a senior writer at The Weekly Standard. Follow him on Twitter at @heminator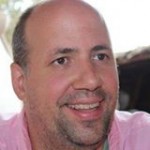 MARK HEMINGWAY
VISIT ON TWITTER@HEMINATOR