Read more at https://thefederalist.com/2023/05/12/wapo-accidentally-admits-zuckbucks-were-used-to-turn-out-likely-democrat-voters-in-2020/
Elon Musk shared a Federalist article on Twitter this week that detailed how "Zuckbucks" were used to influence the outcome of the 2020 election, and leftists are livid.
On Tuesday, the Twitter CEO linked to an October 2021 article, written by Federalist contributor William Doyle, that examines how Meta CEO Mark Zuckerberg gave hundreds of millions of dollars to nonprofits such as the Center for Tech and Civic Life (CTCL) and the Center for Election Innovation and Research (CEIR) leading up to the 2020 presidential contest. CTCL and CEIR then poured these "Zuckbucks" into local election offices in battleground states around the country to change how elections were administered, such as by expanding unsupervised election protocols like mail-in voting and the use of ballot drop boxes.
Notably, Doyle's article examines how these grants were heavily skewed toward Democrat-majority counties, essentially making it a massive, privately funded Democrat get-out-the-vote operation. Organizations such as the Capital Research Center have also released detailed analyses on the partisan distribution of these funds.
While Musk simply referred to the article as "interesting," that was apparently too much for Washington Post columnist Philip Bump to handle. In response, Bump penned an article titled, "Musk shares baseless election claim with millions of Twitter users," in which he attempted to smear the Twitter CEO and discredit The Federalist's article.
"This is a common way in which Musk elevates right-wing rhetoric. He'll often engage with fringe voices by declaring their commentary to be "concerning" — suggesting it's just something worth mulling over," complained Bump in melodramatic fashion.
But then Bump openly admits the purpose of "Zuckbucks" wasn't to help election offices "promote safe and reliable voting" during the Covid outbreak, as CTCL and CEIR originally claimed, but to increase voter turnout in Democrat-majority areas.
Much of the analysis in the Federalist article centers on the idea that these investments were larger in more-Democratic counties, using that as a peg for the argument that the investments were partisan and critical to Biden's success.

But that argument is easily countered. CTCL's investments were often in heavily Democratic areas — because those areas often have lower turnout rates. If you want to increase turnout, the smartest place to try to do so is places where turnout is lowest. In the United States, that's often lower-income communities and communities that have high populations of Black and Hispanic residents, two groups that often vote heavily Democratic.

In trying to explain away the disparities in "Zuckbucks" distribution, Bump instead admits a Democrat get-out-the-vote effort is exactly what happened. While Zuckerberg's donations to CTCL and CEIR were marketed as just a good-faith initiative to ensure Covid didn't disrupt local election administration, House Republicans later discovered that less than 1 percent of CTCL's 2020 funds were spent on personal protective equipment.
"The argument has gone from: Private funding from CTCL for election administration offices was only meant to help the elections run smoothly," to "CTCL poured money into Democratic strongholds to boost turnout and that's a good thing," tweeted Jason Snead, the executive director of the Honest Elections Project.
Whether they realize it or not, Bump and the Post are admitting the main purpose of "Zuckbucks" was to boost turnout among voters in Democrat strongholds. It's a remarkable fact that, for once, the Post got right.
---
Shawn Fleetwood is a Staff Writer for The Federalist and a graduate of the University of Mary Washington. He also serves as a state content writer for Convention of States Action and his work has been featured in numerous outlets, including RealClearPolitics, RealClearHealth, and Conservative Review. Follow him on Twitter @ShawnFleetwood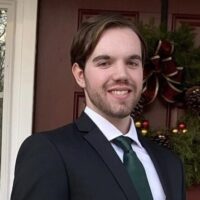 SHAWN FLEETWOOD
VISIT ON TWITTER@SHAWNFLEETWOOD