Posts tagged 'sexual harassment'
Written by Dr. John Neihof President of Wesley Biblical Seminary – Guest Blogger | Thursday, November 30, 2017 @ 2:30 PM
URL of the original posting site: https://www.afa.net/the-stand/faith/2017/11/we-dont-break-gods-law-we-break-ourselves/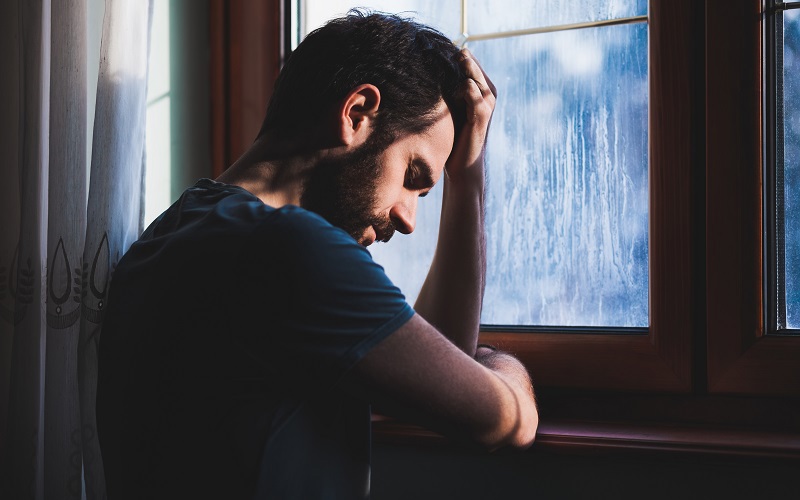 I believe that sexual harassment is wrong. Every organization I have been a part of has had a clear policy statement prohibiting it. But I don't believe that sexual harassment is wrong because of institutional policy, risk reduction, public image or brand protection. I don't believe that sexual harassment is wrong because I am functioning from a feminist epistemology or neo-Marxist perception of power. No. I believe that sexual harassment is wrong because it is a gross act of exploitation of another person who is made in the image of God. Theologians call it imago dei.
The biblical account of creation describes the image of God upon humanity.
Then God said, 'Let Us make man in Our image, according to Our likeness; let them have dominion over the fish of the sea, over the birds of the air, and over the cattle, over all the earth and over every creeping thing that creeps on the earth.' So God created man in His own image; in the image of God He created him; male and female He created them. Then God blessed them, and God said to them, 'Be fruitful and multiply; fill the earth and subdue it; have dominion over the fish of the sea, over the birds of the air, and over every living thing that moves on the earth.' "And God said, 'See, I have given you every herb that yields seed which is on the face of all the earth, and every tree whose fruit yields seed; to you it shall be for food. Also, to every beast of the earth, to every bird of the air, and to everything that creeps on the earth, in which there is life, I have given every green herb for food"; and it was so. Then God saw everything that He had made, and indeed it was very good. So the evening and the morning were the sixth day (Genesis 1:26-31 NKJV).
"Let us…" Triune God, Father, Son, and Holy Spirit acted as one in creation to make humanity in God's image or likeness. God gave humanity dominion over plants, animals, and nature, not over each other to control people as if they were possessions or property. Enslavement objectifies others in an attempt to control human liberty. Such objectification is always wrong. Such objectification violates God's creative design that bestows freedom of choice upon humanity, the pinnacle of His Creation.
I believe that sexual harassment is wrong not only because it objectifies people and violates the imago dei God gives to humanity as His creative gift, but also because I reject the shifting mores of political correctness.
Human nature depends upon rules. Rules create order. Order is demanded to ensure predictability. Predictability is at the core of learning. All of life depends upon order. God built order into the universe to protect and prosper His creation.
Sin distorts order. Humanity rejects God's order. When we reject God's order we don't break His law, we break ourselves upon His immutable law. We crush, destroy, warp, sicken, and poison our lives with the toxicity of our rebellion. Such is the essence of sin. Sin is the rebel "I." Sin is the infant cry from an adult body that insists "I do it my way," all the while shaking one's tiny rebellious fist in the face of Infinity.
It never works out well.
We don't break God's law. We break ourselves. We do so very badly. Over and over.
God created us with a need for very clear boundaries if we are to experience fulfilling expression of the sexuality that He so intricately designed within humanity.
And the Lord God said, "It is not good that man should be alone; I will make him a helper comparable to him." Out of the ground the Lord God formed every beast of the field and every bird of the air, and brought them to Adam to see what he would call them. And whatever Adam called each living creature, that was its name. So Adam gave names to all cattle, to the birds of the air, and to every beast of the field. But for Adam there was not found a helper comparable to him. "And the Lord God caused a deep sleep to fall on Adam, and he slept; and He took one of his ribs, and closed up the flesh in its place. Then the rib which the Lord God had taken from man He made into a woman, and He brought her to the man. "And Adam said: 'This is now bone of my bones and flesh of my flesh; she shall be called Woman, because she was taken out of Man.' "Therefore a man shall leave his father and mother and be joined to his wife, and they shall become one flesh. "And they were both naked, the man and his wife, and were not ashamed (Genesis 2:18- 25 NKJV).
God designed man and woman for mutual fulfillment in lifelong covenantal love. Sex is to be a beautiful recreative and procreative act within the boundaries of holy, committed love.
God gave the Hebrew people a moral law in the Old Covenant. This moral law provided details for sexual fulfillment along with prohibitions of those activities that undermine the healthy function of a community. He insisted that sex within holy marriage is good and fulfilling. Sex outside of holy marriage is objectifying and exploitative. Someone always winds up losing. So, He forbade certain sexual relationships:
Sex with close kin (father, mother, step-mother, sister, step-sister, brother, step-brother, aunt, uncle).
Sex with someone else's spouse.
Sex with someone of the same sex as yourself.
Sex with an animal.
Everybody else was living this broken, sinful lifestyle. But God said "Not my people. They are in covenant relationship with me."
Political correctness has abandoned God's morality and replaced it with a new, more permissive one. The only problem is, IT DOES NOT WORK! The new morality is simply the old immorality. I find no hope in the fact that the moral carousel has stopped at this temporary conclusion because I know that the shifting mores of political correctness will continue to turn its destructive and downward cycle.
However, one after another, the exploiters are being "outed." Once outed, they are being ousted. Newscasters, politicians, media moguls, business executives, preachers, and priests alike. Some are not even being afforded due process. But that is not my point.
Here is the point. Abandoning God's design for fulfilling human sexual expression, one man with one woman for life in holy marriage, is doomed to fail. We don't break God's law. Sooner or later, we break ourselves upon it.

Published by CLASHDAILY.COM | on November 30, 2017
Alright, all you pink, knit kitty hat-wearing, genitalia-costumed protesters — what do you have to say about THIS?
In a fantastic and unbelievably timely piece in the Christian Post, journalist and radio show host, Julie Roys writes about feminism and sexual predators.
It's time for A Reckoning.
It was published on Tuesday, November 28, the day before the shocking firing of Matt Lauer from NBC News.
It is an incredibly well-written indictment of modern feminism and their role in aiding and abetting sexual predators in Washington, Hollywood, and the rest of American society.
(FYI for all the offense-mongers out there, this article was written by a female ClashDaily Editor.)
Roy cites 5 big reasons why feminism has contributed to the sexual exploitation and harassment of women.
1. Not calling out sexual predators that are ideological allies
Roys enumerates the 'feminists' that had jumped to the defense of Bill Clinton in the 90s amidst the allegations of sexual assault:
– Betty Friedan essentially said that she's not sure if the allegations are true, but she doesn't care because he's appointed strong women, started a national childcare policy, and stood firm on abortion;
– Nina Burleigh's crude remark about giving Clinton oral sex just for keeping abortion legal;
– and of course, the infamous New York Times op-ed by Gloria Steinem titled, 'Feminists and the Clinton Question' where she defends Bill's assaults as 'clumsy passes'.
In the 1990s and subsequent decades, feminism revealed itself to be shockingly Machiavellian. At a critical time, when the nation's attention was trained on the plight of women exploited by a powerful man, feminism essentially told female victims to suck it up and move on. Is it any wonder that women like actress Natalie Portman have been rendered numb to the sexual harassment they've routinely endured?

Portman recently disclosed that when the allegations against Weinstein first surfaced, she thought, "Wow, I'm so lucky that I haven't had this." Then on further reflection she realized she's been the victim of sexual harassment a hundred times, but had learned to dismiss it as "part of the process." "I've had discrimination or harassment on almost everything I've ever worked on in some way," she said.

Feminism also told powerful predators like Bill Clinton that if they support liberal causes, they can have their way with women and feminists will have their back. Is it any wonder that the Harvey Weinsteins of this world took this message and ran with it?
And then, Roy levels the knockout punch:
Let's face it. We're in this current cultural moment because of feminists, not in spite of them!
She's absolutely right.
2. Abortion
But it's not just feminists' protection of predators that has contributed to the epidemic of sexual harassment and abuse in this country. The entire ideology of feminism renders women as tools for men…

…Women don't want abortions; men do. In fact, a study reported in the Medical Science Monitor found that 64-percent of women who abort feel pressured to do so. Similarly, Frederica Matthewes-Green, who talked to hundreds of women about their decision to abort for her book, Real Choices, found that women aren't having abortions because they are poor, or because a child would interfere with school or career plans. They're having abortions because the men in their lives tell them to do so.

Matthewes-Green reported that 88-percent of the women she interviewed said their trip to the abortion clinic was not a choice, but a capitulation. They didn't feel empowered; they felt isolated, overwhelmed and sad.
Mathhewes-Green said that women don't choose abortion like an ice cream cone or a Porsche, she went so far as to illustrate the 'woman's choice' like an 'animal caught in a trap that wants to gnaw its own leg off'.
Yet, abortion is still a pillar of the feminist movement.
So much so that Pro-Life groups weren't allowed to march with the Nasty Women in Washinton in January.
Yet abortion remains enshrined as the holy grail of feminism. The National Organization of Women (NOW) names so-called "reproductive justice" as one of its five main campaigns. Reproductive Rights is also cited as one of the Women's March main "unity principles."

Feminism's commitment to abortion is downright fanatical. As one of Hillary Clinton's biographers, Dr. Paul Kengor, once wrote, "(Abortion) is Hillary's hill to die on. I believe Hillary Clinton would give her life for Roe v. Wade." 
But that's not the entirety of Roy's ire. She's not just writing about feminists past, but also feminists present.
3. Making women the functional equivalents of men
As much as feminists want to claim that women are identical to men — NEWSFLASH! They're not.
It's ok that there are differences in the genders.
Abortion is necessary to achieve feminism's goal of making women the functional equivalents of men. But women aren't the functional equivalents of men. Perhaps someone should inform feminists that women have a womb; we nurse babies; and we'd prefer to have our unique maternal functions protected, rather than obliterated.
Of course, intersectional feminists would dispute that, because some women have a penis.
4. 'Hook-up' culture
We'd also prefer feminists to call predatory men to account – not just the Bill Clintons and Harvey Weinsteins, but the "Alexes" and "Martys." These are the guys who bragged to a Vanity Fair reporter about their "Tinderellas," the dozens of girls they've slept with and discarded after finding them on dating apps like Tinder and Hinge.

Feminists should be up in arms over the wanton abuse of women inherent in the current hookup culture; instead so-called "third-wave" feminists are actually promoting it.

These "sex-positive" or "porn-positive" feminists are so deceived that they actually think freely prostituting one's body is somehow in women's best interests. Heavily influenced by the message of the sexual revolution, these daughters of second-wave feminists believe sexual freedom is essential to women's freedom and, as a result, oppose controlling or limiting sex in any way.
You know like 'feminist' and 2018 Grammy nominee Cardi B and others that are peddling sex as a pastime or a way to wealth and fame.
5. Sex/Porn Positive 'feminists' strong-arming anyone that disagrees with them
Just like with abortion, if you disagree with feminists on their view of casual sex and that women view sex differently than men do, they'll disavow you.
Sadly, their errant ideology is killing them. As a female student at Boston College told Vanity Fair, "Sex should stem from emotional intimacy, and it's the opposite with us right now, and I think it really is kind of destroying females' self-images." Her classmate agreed and added, "But if you say any of this out loud, it's like you're weak, you're not independent, you somehow missed the whole memo about third-wave feminism."
Source: The Christian Post
Bravo, Julie Roy, bravo!