Read more at https://thefederalist.com/2023/04/19/colorados-new-trans-tourism-law-beckons-red-state-kids-for-trans-interventions-and-abortions/
Colorado Democrat Gov. Jared Polis signed a new law last week to circumvent red-state bans on abortion and transgender treatments.
While Republican lawmakers ramp up protections for vulnerable teens caught in America's contemporary transgender craze, Polis aims to make Colorado a destination for impressionable minors to seek permanent procedures from puberty blockers to surgery.
"Here in Colorado, we value individual freedoms, and we stand up to protect them," Polis said at the bill's signing ceremony. "I'm excited by the work of advocates and legislators to further Colorado's reputation as a beacon of freedom, a beacon of choice, a beacon of individuality where we live on our own terms."
Senate Bill 23-188, signed into law Friday, opens the door for "trans tourism" in the state, allowing minors to seek abortions or "gender-affirming health care services." In other words, teens seduced by transgender ideology in Kansas, where lawmakers are preparing to ban interventions for minors, may travel to Colorado for sterilizing procedures under Polis's protection with parental consent. Similar legislation is under consideration in Wyoming, Nebraska, Oklahoma, and Texas.
Utah Republican Gov. Spencer Cox signed a bill to bar underage transgender surgeries earlier this year but included provisions in the legislation to make the new law toothless.
The Colorado Senate bill signed last week, titled "Protections For Accessing Reproductive Health Care," also allows minors to abort pregnancies without parental consent.
The new law protects people seeking abortions and transgender interventions who travel to Colorado by prohibiting state or local agencies from penalizing complicit medical providers. The legislation also nullifies extradition requests in other states where such procedures are banned and refuses to recognize out-of-state criminal or civil proceedings relating to these procedures. Previously, Colorado already established itself as a go-to destination for women seeking abortions from Texas and Oklahoma, where it is banned.
While policymakers in other blue states already passed laws to establish their states as abortion "safe havens," Colorado's protections for transgender minors seeking life-altering surgeries is a first-of-its-kind. The new law comes as transgender surgeries are expected to become a $5 billion-dollar industry by the end of the decade, according to a report last year from Grand View Research.
---
Tristan Justice is the western correspondent for The Federalist and the author of Social Justice Redux, a conservative newsletter on culture, health, and wellness. He has also written for The Washington Examiner and The Daily Signal. His work has also been featured in Real Clear Politics and Fox News. Tristan graduated from George Washington University where he majored in political science and minored in journalism. Follow him on Twitter at @JusticeTristan or contact him at Tristan@thefederalist.com. Sign up for Tristan's email newsletter here.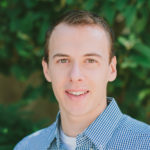 TRISTAN JUSTICE
VISIT ON TWITTER@JUSTICETRISTAN