By Danielle Wallace | Fox News | Published April 11, 2023 1:46pm EDT
Read more at https://www.foxnews.com/us/multiple-people-shot-near-washington-dc-funeral-home
Four people were shot, including one fatally, outside a Washington, D.C., funeral home Tuesday, police said, as the unidentified gunman remains at large. Officers responded to the scene where multiple people were shot outside Stewart Funeral Home in the 4000 block of Benning Road NE, a Metropolitan Police Department (MPD) spokesperson initially confirmed.
Greeting reporters at the scene, MPD Police Chief Robert Contee said investigators believe the people were targeted but don't yet know why. The shooting unfolded while a funeral for a homicide victim killed at the end of March was letting out. Around 12:17 p.m., an officer already in the area in his car by a bus stop called out for the sounds of gunshots.
"Our member went to the aid of several people," Contee said. Of the four victims struck by gunfire, all were adults. One of them, a man, was deceased, while the other three were taken to area hospitals with serious but not life-threatening injuries, the chief added.

"At this point, the Metropolitan Police Department is asking for the community's help. We're asking for anyone who has information to please call us anonymously at 202-727-9099, or you may text us anonymously at 50411," Contee said. "At this point, it appears that several people who were in the block were specifically targeted. We're unsure why that is. We're unsure why these people were targeted, more or less why they were targeted at a funeral. We don't understand that. We're looking for the community's help."
MINNESOTA POLICE OFFICER SHOT IN GRANITE FALLS WHILE EXECUTING WARRANTS ON SUSPECT FOR WEAPONS, DRUG CHARGES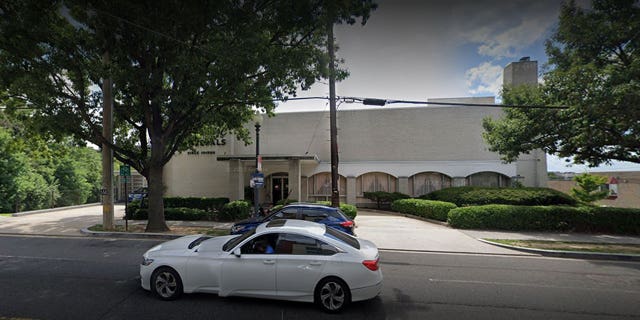 "We have not identified a gunman. But it appears that the individuals who were standing in the block were targeted for some reason. And that reason we're not sure," the chief said.
LOUISVILLE MAYOR CITES OWN TARGETING BY BLM ACTIVIST AFTER BANK SHOOTING, DEMANDS 'END GUN VIOLENCE'
Contee said it is not clear at this time whether the incident was a drive-by shooting.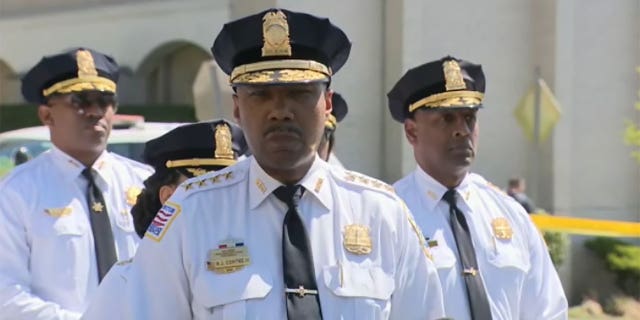 "It does not appear that it was an exchange of gunfire. It appears that these four people were near the sidewalk here [and] were struck by gunfire coming from a suspect or suspects," he said.

"Again, the funeral ended. People were milling about when this shooting happened. And we're trying to find out who fired the shots at the end of the funeral."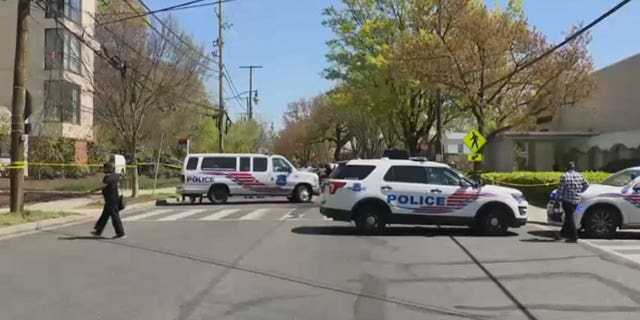 Contee did not name the March homicide victim remembered at the funeral.
This is a breaking news story. Check back for updates.