By Michael Lee | Fox News | Published April 11, 2023 12:21pm EDT
Read more at https://www.foxnews.com/politics/biden-white-house-officials-involved-mar-a-lago-raid-despite-claiming-otherwise-report
The Biden administration involved itself in the raid of former President Donald Trump's Mar-a-Lago home despite reports that its officials were "stunned" to find out about the news on social media, according to the group America First Legal, which obtained internal government documents related to the raid through a Freedom of Information Act request.
"The evidence further suggests that Biden officials in the Executive Office of the President and the Department of Justice unlawfully abused their power and then lied about it to the American people," said Reed D. Rubinstein, America First Legal senior counselor and director of oversight and investigations, in a post on social media Tuesday. "This government, it seems, acknowledges no limits on its power to harass, intimidate, and silence its political opponents."
Rubinstein's comments come after a Freedom of Information Act request by America First Legal found the FBI initially obtained access to Trump records through a "special access request" from the Biden White House.
The new information confirms Fox News reporting from August, when NARA acting head Debra Wall wrote a letter to Trump's attorney alluding to the administration's involvement.
BIDEN SIGNED OFF ON FBI REVIEW OF TRUMP RECORDS, NATIONAL ARCHIVES LETTER REVEALS
Records show that John Laster, "the Archives' official responsible for administering all access requests for Presidential records," was involved in the request despite the Archives' previously claiming it had "not been involved in the DOJ investigation."
"On October 25, 2022, Acting Archivist Wall wrote to then-Ranking Members James Comer and Jim Jordan, claiming 'NARA received the 15 boxes from President Trump on January 18, 2022, and then discovered that they contained classified national security information. Shortly after the discovery, NARA consulted with its Office of Inspector General (OIG), which operates independently of NARA. As DOJ has disclosed publicly in court filings, NARA's OIG subsequently referred the matter to DOJ on February 9, 2022,'" America First Legal wrote.

"If the OIG acted independently in making a referral to the FBI, then Mr. Laster would not have involved himself in the FBI's review of the 15 boxes in his capacity as the Director of the White House Liaison Division 'responsible for all access requests for Presidential records.'"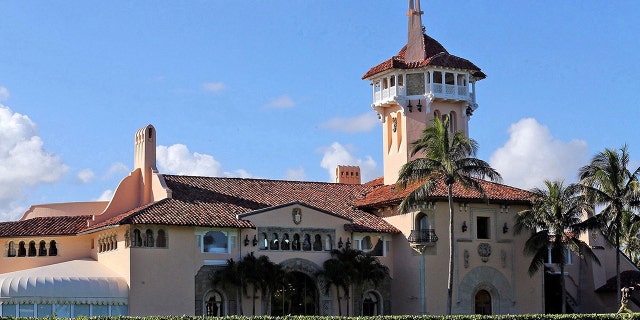 JUDGE REINHART FORMALLY REJECTS DOJ ARGUMENT TO KEEP TRUMP AFFIDAVIT SEALED, CALLS RAID 'UNPRECEDENTED'
According to America First Legal, the special access statute "authorizes special access requests to an incumbent president only when the records in question are needed for 'the conduct of current business' of the White House."
"Providing documents to the DOJ for purposes of a criminal investigation is not the 'current business' of the White House," the organization said.
The August letter from Wall to Trump attorney Evan Corcoran also seemingly hinted at President Biden's involvement.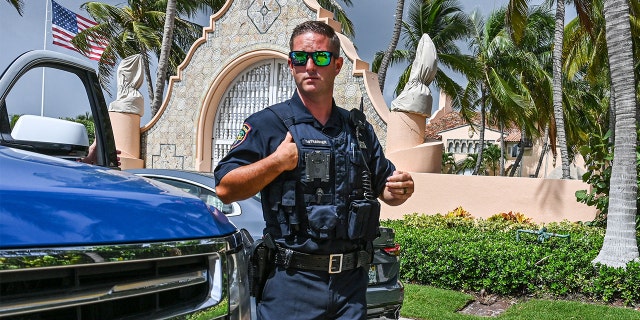 "NARA informed the Department of Justice about that discovery, which prompted the Department to ask the President to request that NARA provide the FBI with access to the boxes at issue so that the FBI and others in the Intelligence Community could examine them," Wall wrote. "The Counsel to the President has informed me that, in light of the particular circumstances presented here, President Biden defers to my determination, in consultation with the Assistant Attorney General for the Office of Legal Counsel, regarding whether or not I should uphold the former President's purported 'protective assertion of executive privilege."