Read more at https://www.foxnews.com/opinion/team-biden-cant-bothered-investigate-attacks-faith-college
It's hard to believe the Biden administration's Department of Education would refuse to punish a university for a flagrant violation of Title IX simply because they were confident the victim would prevail in court if they sued. The same would go if a school violated the civil rights of a racial minority or LGBTQ+ student. Everyone would expect the administration to take quick and decisive administrative action without requiring the victim to hire a lawyer and pursue justice in the courts.
So, why should it be any different when an educational institution violates a student's First Amendment right to freedom of religion? It shouldn't be, but a recent notice of proposed rulemaking from the Department of Education shows that the Biden administration fails to take threats to religious liberty seriously.
In November 2020, a Department of Education rule went into effect stating that, as a condition of receiving federal funding, "a public institution shall not deny to any student organization whose stated mission is religious in nature and that is at the public institution any right, benefit, or privilege that is otherwise afforded to other student organizations at the public institution… because of the religious student organization's beliefs, practices, policies, speech, membership standards, or leadership standards, which are informed by sincerely held religious beliefs."
That seems in line with the First Amendment, but Assistant Secretary for Postsecondary Education Nassar Paydar says it has "caused confusion" and creates an "unduly burdensome role" for the Department because it must investigate complaints.
GOP SENATORS ACCUSE EDUCATION DEPARTMENT OF ALLOWING 'TAXPAYER-FUNDED ANTISEMITISM' ON COLLEGE CAMPUSES
The proposed solution? The Department says your First Amendment rights are robust, so hire a lawyer and pursue a resolution through the courts. Don't bother them; and maybe the issue will be resolved before you graduate.
Before the Trump administration rulemaking, religious student groups did not have any administrative options. The courts were their only avenue to combat discrimination based on their beliefs. The rule the Biden administration now wants to repeal changed that.
Today the Department of Education doesn't have to use the rule for it to be effective. Its mere existence has forced schools to drop their hostility to religious groups on campus out of fear that it might be used.
There are countless examples of university administrators discriminating against religious student groups. No faith or belief system is exempt from hostility. Some of the worst examples are colleges trying to regulate what student groups can require their leaders to believe. It seems reasonable to most people that a religious group should be able to require that its leaders are adherents of that faith. Yet this is still a constant issue on college campuses.
One of the best-known — or perhaps we should say notorious — cases of this was at the University of Iowa. The school derecognized a religious student group, Business Leaders in Christ, after 25 years on campus in 2017 because it required its leaders to share its religious beliefs.
Without the regulation currently in place, the group was forced to file a federal lawsuit to regain its official recognition. They won in 2019 but the University, not wanting to lose control, appealed, and lost again at the appellate level in 2021.
Not wanting to stop at just one group, in July 2018, the University officially derecognized 38 other student groups for the same reason, including those for Muslim, Sikh, and Mormon students. This was after a preliminary injunction was issued against the school in the original court case. The Eighth Circuit Court of Appeals again ruled against the University of Iowa.
CLICK HERE TO GET THE OPINION NEWSLETTER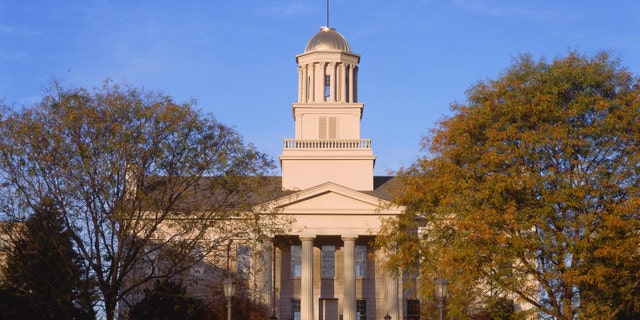 CLICK HERE TO GET THE FOX NEWS APP
The appellate court said the University engaged in "viewpoint discrimination" by selectively enforcing its anti-discrimination rules against religious organizations but not other student groups with selective memberships. Between the two cases, the plaintiffs spent nearly $2 million over four years to defend their First Amendment rights, a sum the University of Iowa ultimately had to pay. It would have been easier, quicker, and cheaper for everyone if the Department of Education had had the ability to intervene at the university level.
The current public comment period for the proposed repeal of this regulation closes on March 24. I hope the Department of Education reconsiders its proposal, but I pray our colleges become more accommodating of diverse religious beliefs. The existing rule helps move us in that direction but repealing it empowers hostility towards religion on campus.
Sam Brownback is chairman of the National Committee for Religious Freedom. He previously served as United States ambassador at large for international religious freedom, as governor of Kansas and in the U.S. Senate.