Read more at https://1776coalition.com/rise-up-1/conservatives-fear-extremism-in-military-debate-is-political-theater-to-target-christians/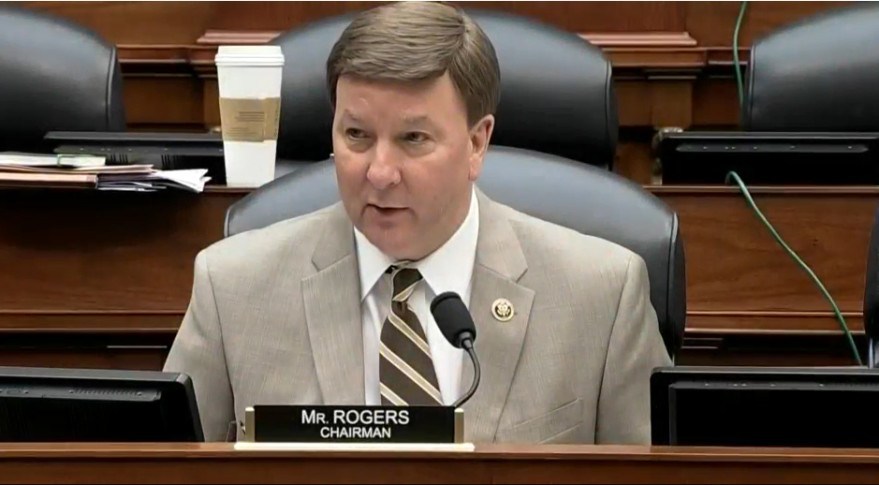 Conservative lawmakers lambasted Democrats over a hearing on extremism in the military on Wednesday, claiming it was merely "political theater" and fearing that Catholic and evangelical service members will be targeted in a crackdown by the Left.
About 20% of the arrests related to the Jan. 6 Capitol riots were of current or former members of the military, who are frequently the targets of aggressive recruiting by extremist white nationalist groups. Regulations already exist to root out service members who espouse violent extremist behaviors. Conservative House Armed Services Committee members are now worried that lacking definitions and metrics from the Defense Department, Democrats will mount a crusade that targets some of the military's religious members.
"We lack any concrete evidence that violent extremism is as ripe in the military as some commentators claim," said House Armed Services Committee ranking member Mike Rogers of Alabama.

"Legislative attempts to further crack down on domestic terrorism is going to run headlong into the First Amendment rights of our service members," he added.
Rogers noted that since fiscal year 2020, only nine soldiers have been separated from the Army for problems related to extremism.
One witness, Michael Berry, a Marine Corps veteran and attorney for the First Liberty Institute, warned that the First Amendment rights of service members, particularly Catholic and evangelical soldiers, could be at risk.
"Expanding anti-extreme efforts to punish thought or belief is risky," he said.

"The U.S. Army produced training materials that labeled evangelical Christians and Catholics as religious extremists alongside Hamas and al Qaeda, never mind the fact that evangelicals and Catholics continue to comprise the majority of those serving in uniform today," he said. "Labeling religious or political beliefs that are held by tens of millions of Americans as extremists is to declare them unwelcome and unfit to serve is to say, 'Uncle Sam does not want you.'"
Texas Republican Rep. Pat Fallon made a full-throated attack on the credibility of the witnesses and implied that the hearing was launched by liberals to root out conservative ideologies in the military.
"This isn't a hearing about the readiness of our armed forces. It's nothing more, unfortunately, than political theater," he said.
Following the Capitol riot, Defense Secretary Lloyd Austin called for a 60-day stand-down across the force to discuss extremism in the ranks, but he did not provide guidance or ask for data to be collected. Pentagon spokesman John Kirby told the Washington Examiner on Wednesday that soldiers of all beliefs are welcome in the military and will be protected by Austin, himself a witness to extremism as a former commander.
"This isn't about religion, and it's not about politics," he said.

"The suggestion that this would have anything to do with the God you worship or don't is anathema to the whole effort," he added. "This is about, again, ideology that inspires conduct that is prejudicial to good order and discipline and puts our teammates in harm's way."
Audrey Kurth Cronin, an American University professor who studies how extremist groups recruit on the internet, said a major problem within the Defense Department is the lack of a definition for extremism and metrics to measure it.
"The 2020 Capitol insurrection leaves the impression that the number of extremists in the military is increasing," she said. "Yet DoD officials repeatedly claim that the number is small. No one truly knows. No serious plan can be built without defining the scope of the problem."
As Austin's 60-day deadline nears, the Pentagon has yet to disclose what it has learned, but Kirby assured that the secretary would be defending the constitutional rights of all soldiers.
"He's well aware of First Amendment rights and free speech and freedom of religion," he said, noting that service members are entitled to the same rights as civilians. "Part of the whole reason for the military is to defend this country and to defend the ideals upon which this country was founded."