By Kristine Parks | Fox News | Published April 10, 2023 2:00pm EDT
Read more at https://www.foxnews.com/media/progressive-journalist-doubles-down-blasting-trans-inclusive-language-backlash-ill-never-apologize
A progressive media host is doubling down after she enraged liberals by insisting women should not be referred to as "birthing persons" or "persons with uteruses." "The Young Turks" co-host Ana Kasparian laughed at the backlash she received after calling transgender "inclusive" language "degrading" to women last month. Progressive journalists and transgender activists accused her of being "right-wing."
"[Laughing out loud]! The meltdowns over wanting be referred to as a woman rather than a 'birthing person' is pretty wild," she responded on Twitter on Monday.
LIBERALS MELT DOWN AFTER FAR-LEFT JOURNALIST BLASTS 'BIRTHING PERSON' LANGUAGE: 'OH F— OFF'
The far-left host insisted she'd never apologize for taking this stance.
"I'll never apologize for that, especially as biological woman who has had a f—ing lifetime of being told I'm less than," she added.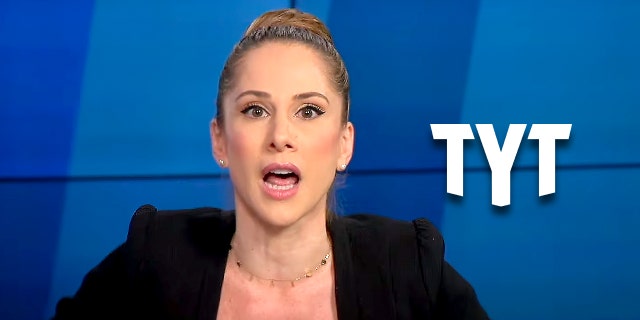 "I'm a woman. No apologies," Kasparian fired back.
Many of the same progressives who criticized her original tweet also took offense at this unapologetic statement. Several on the left pleaded for Kasparian to stop tweeting about the issue or accused her of bigotry. 
"You'll be on J.K. Rowling's level of TERFyness within 2 years at this rate," Mississippi Free Press news editor Ashton Pittman tweeted.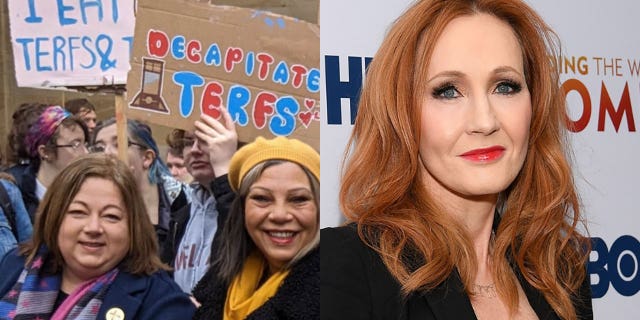 NYC TOP HEALTH OFFICIAL REFERS TO WHITE WOMEN AS 'BIRTHING PEOPLE,' CALLS BLACK AND HISPANIC WOMEN 'MOTHERS'
The founder of "Race 2 Dinner," an organization that invites White women to be lectured about their privilege and racism, mocked Kasparian. "You win the Oscar, Emmy and Grammy for Most Toxic White of the Weekend. Bravo for you," Saira Rao said.
Transgender activists insisted no one was referring to a woman as a "birthing person."
"That's not what's happening," Charlotte Clymer, an activist formerly with the Human Rights Campaign, retorted. "When referring to the whole community of people who are capable of pregnancy in the context of pregnancy, repro advocates use 'birthing person' to include trans men + nonbinary people. No one is arbitrarily calling individual women 'birthing person,'" Clymer tweeted.
A transgender drag queen running for Congress in 2024 told Kasparian she was wrong and warned transgenders were under attack.
"I really don't understand why you're still tweeting about this. How many times a day are you being referred to as "birthing person" in real life? Knowing the intense scrutiny & hate trans people are facing rn, along w/the hundreds of anti-trans bills, couldn't you just not?" the candidate tweeted.
Transgender attorney and activist Alejandro Carabello warned Kasparian that not using inclusive language could lead to "dire" results, linking to a 2019 report where a transgender man, a biological woman, was not given proper medical care and delivered a stillborn baby.
"No one is using that term to describe you personally, it's in reference to the population. When language isn't inclusive in medicine, the consequences can be dire. These are the real issues instead of making yourself the victim," Carabello wrote.
Fox News reported last year how the Biden administration, congressional Democrats and liberal groups across the country had repeatedly dropped words like "mother" and "woman" from their language in order to appease the transgender community.
More recently, major companies like Nike have turned off customers by paying transgender activists like Dylan Mulvaney to model women's clothing.
Fox News' Jessica Chasmar contributed to this report.