Read more at https://www.foxnews.com/politics/kamala-harris-declines-comment-trump-indictment-zambia-president-weighs-in
Vice President Kamala Harris sidestepped a question on Friday regarding the indictment of former President Donald Trump, but the president of Zambia chose to address the issue. Harris and Zambian President Hakainde Hichilema held a joint press conference on Friday as the vice president begins wrapping up her travel on the African continent. The pair were asked for their reactions to news that the 2024 Republican presidential candidate was indicted by a Manhattan grand jury on Thursday after a years-long investigation by the Manhattan District Attorney's Office.
TRUMP INDICTED AFTER MANHATTAN DA PROBE FOR HUSH MONEY PAYMENTS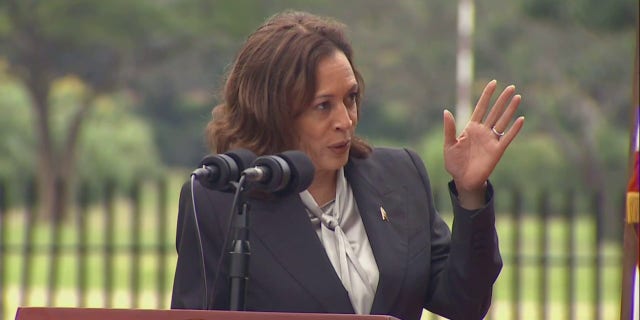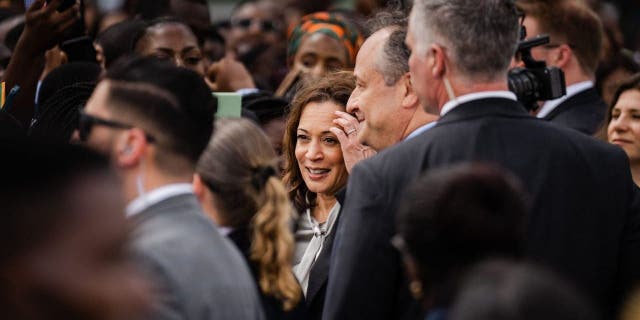 "I am not going to comment on an ongoing criminal case as it relates to the former president," Harris told the reporter.
However, Hichilema took the question and attempted to explain his feelings on the matter from the perspective of the Zambian government.
"The indictment of President Trump — what does that mean to the rule of law? Let's remove names from your question," Hichilema told the reporter. "Let's put what we decided we would do to govern ourselves in an orderly manner. [We] passed our constitutions — bedrock law. Then, secondary laws, other regulations create a platform or framework around which we agreed either as Americans or as Zambians to govern ourselves and so to live within those confines."
DEMS REACT TO TRUMP INDICTMENT: SCHIFF CALLS IT 'SOBERING,' WATERS KNEW 'STORMY DANIELS WOULD GET HIM'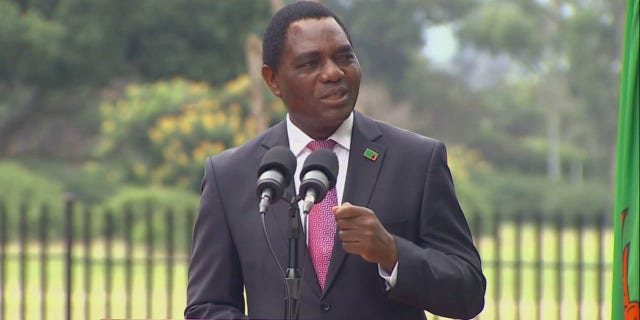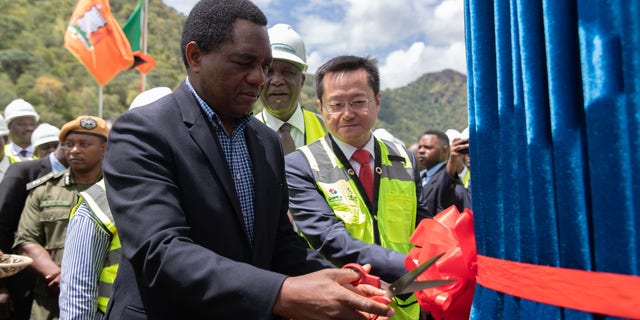 "And when there's transgression against law, it does not matter who is involved. I think that is what the rule of law means. This is universal," he continued.
Hichilema went on to compare the Trump indictment and partisan tensions to corruption in his own nation.
"And here, Vice President, we have a scenario now when we fight against corruption which has taken away resources from children and the sick — sometimes names are thrown into it and perceptions are created that are totally inappropriate," he said. "Because transgressions against the law, if you take what belongs to the public, you have offended the law and the name does not matter."
DESANTIS SLAMS 'SOROS-FUNDED' MANHATTAN DA FOR 'WEAPONIZING THE OFFICE' AS TRUMP RUMORS SWIRL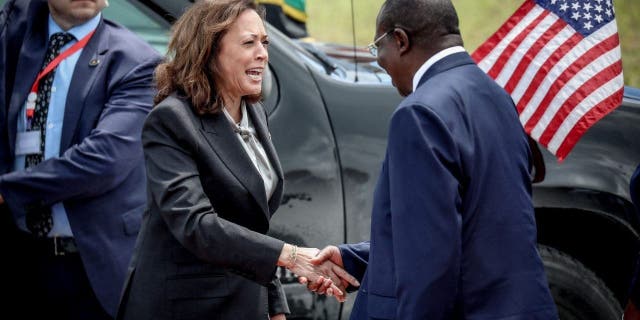 Trump was indicted as part of the Manhattan District Attorney's Office's years-long investigation, possibly for hush money payments. Manhattan District Attorney Alvin Bragg has been investigating Trump for hush money payments made leading up to the 2016 presidential election. These include the $130,000 payment made to adult film actress Stormy Daniels and the $150,000 payment made to former Playboy model Karen McDougal, Fox News Digital has learned. 
CLICK HERE TO GET THE FOX NEWS APP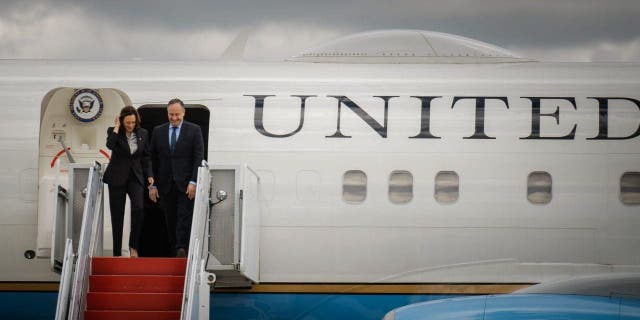 Hush money payments made to both McDougal and Daniels were revealed and reported by Fox News in 2018. Those payments had been investigated by the U.S. Attorney's Office in the Southern District of New York and by the Federal Election Commission (FEC). Federal prosecutors in the Southern District of New York opted out of charging Trump related to the Daniels payment in 2019, even as former Trump attorney Michael Cohen implicated him as part of his plea deal to federal charges, including tax evasion, lying to Congress and campaign finance violations. The FEC also tossed its investigation into the matter in 2021.
Timothy Nerozzi is a writer for Fox News Digital. You can follow him on Twitter @timothynerozzi and can email him at timothy.nerozzi@fox.com