Read more at https://www.foxnews.com/politics/biden-family-received-more-1m-hunter-associate-2017-china-wire-house-oversight
Members of the Biden family received more than $1 million in payments from accounts related to Hunter Biden's business associate Rob Walker and their Chinese business ventures in 2017, subpoenaed financial records obtained by the House Oversight Committee reveal.
Walker worked with Hunter Biden, President Biden's brother Jim, their business associate James Gilliar and Tony Bobulinksi in a joint-venture called Sinohawk Holdings, which was meant to be a partnership with Chinese energy firm CEFC.
Committee Chairman James Comer, R-Ky., obtained the records after subpoenaing Bank of America, which revealed that "at least three family members" received lucrative payments from a bank account belonging to Walker. That account is labeled as "Robinson Walker, LLC," and one of the family members is Hallie Biden, the widow of President Biden's son Beau.
HUNTER BIDEN: SUBPOENAED BANK OF AMERICA RECORDS OPENED 'NEW AVENUES' OF INVESTIGATION, HOUSE OVERSIGHT SAYS
The records revealed that on March 1, 2017, less than two months after then-Vice President Joe Biden left office, State Energy HK Limited, a separate Chinese company, wired $3 million to Robinson Walker, LLC.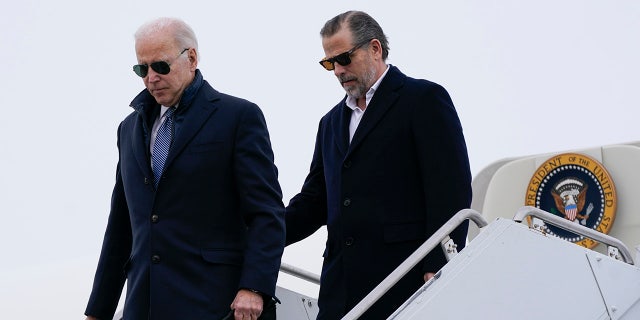 "The next day, Robinson Walker, LLC wired $1,065,000 to European Energy and Infrastructure Group in Abu Dhabi, a company associated with James Gilliar," a memo from the committee states.
Gilliar was a business partner of Hunter Biden involved in his foreign business ventures.
"After the Robinson Walker, LLC account received $3 million from State Energy HK Limited, Biden family members and their companies began receiving incremental payments over a period of approximately three months," the memo states. "The recipients of the money included Hallie Biden, companies associated with Hunter Biden and James Biden, and an unknown bank account identified as 'Biden.'"
According to the committee, President Biden's daughter-in-law, Hallie Biden, the widow of President Biden's son Beau who later was romantically involved with Hunter, received two separate payments from Walker's account — Robinson Walker, LLC — in March 2017 totaling $35,000.
A bank account identified as an unknown "Biden" also received $70,000 from Robinson Walker, LLC between March and May of 2017.
An account labeled "Owasco P.C.," which belonged to Hunter Biden, received $500,000 between March and May 2017.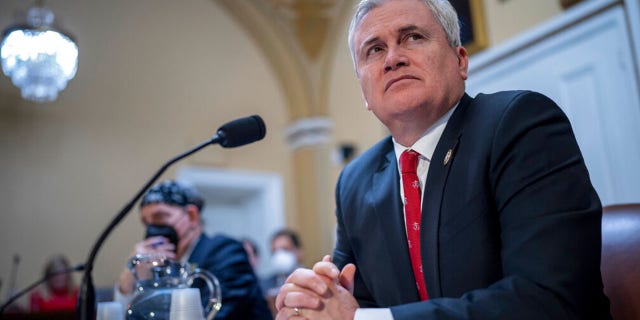 An account labeled "JBBSR INC," which belonged to James Biden, received $360,000 between March and May 2017.
An account labeled "First Clearing, LLC" also received $100,000. It is unclear who owned that account, but committee sources told Fox News Digital that it is believed to belong to Hunter Biden.
HUNTER BIDEN: TREASURY TO GIVE HOUSE OVERSIGHT ACCESS TO SUSPICIOUS ACTIVITY REPORTS, COMER SAYS
In a statement Thursday, Comer said "it is unclear what services were provided to obtain this exorbitant amount of money."

"The Oversight Committee is concerned about the national security implications resulting from President Biden's family receiving millions of dollars from foreign nationals," Comer said. "We will continue to follow the money trail and facts to determine if President Biden is compromised by his family's business schemes and if there is a national security threat."
When asked for comment on the financial records revealing the more than $1 million to members of the Biden family, the White House did not deny the findings, but instead slammed Comer and the committee's investigation into the Biden family.
"After a disgusting attack lamenting that the President's deceased son Beau was never prosecuted while he was alive, Congressman Comer has now decided to go after Beau's widow," said White House spokesman Ian Sams said, referring to comments Comer made earlier this month about the late Beau Biden's campaign contributions.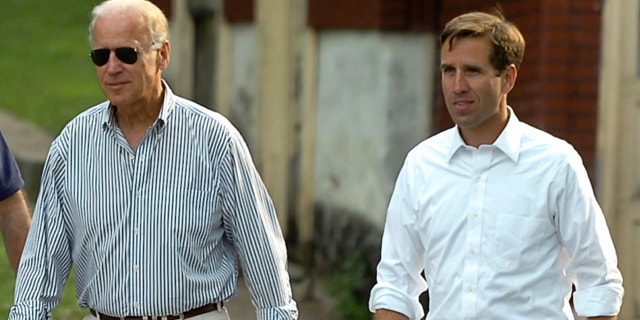 "Instead of bizarrely attacking the President's family, perhaps House Republicans should focus on working with the President to deliver results for American families on important priorities like lowering costs and strengthening health care," Sams said.
Hallie Biden did not immediately respond to Fox News' request for comment.
A House Oversight Committee spokesperson responded to the White House, though, telling Fox News Digital that the panel is "investigating how the Biden family benefited from influence peddling and if President Biden is compromised by his family's business transactions with foreign adversaries."
"Bank records reveal that James Biden, Hunter Biden, Hallie Biden, and an unknown 'Biden' received money from Rob Walker's company after it received a $3 million wire from a Chinese energy company," the spokesperson said. "The White House should answer questions about why the Biden family received an exorbitant amount of money from China rather than attempt to distract from the facts contained in these bank records."
HUNTER BIDEN ASSOCIATE TEXTS HINT AT PUSH TO 'GET JOE INVOLVED,' MAKE IT LOOK LIKE 'TRULY FAMILY BUSINESS'
The records came after Comer subpoenaed Bank of America. The committee told Fox News Digital that the records have helped to open "new avenues of investigation about the Biden family's business schemes."
This week, the Treasury Department notified Comer that it will give the committee "in camera access" to suspicious activity reports (SARs) related to Hunter Biden and the Biden family's foreign business deals.
Comer vowed to "continue to use bank documents and suspicious activity reports to follow the money trail to determine the extent of the Biden family's business schemes, if Joe Biden is compromised by these deals, and if there is a national security threat."

"If Treasury tries to stonewall our investigation again, we will continue to use tools at our disposal to compel compliance," Comer warned.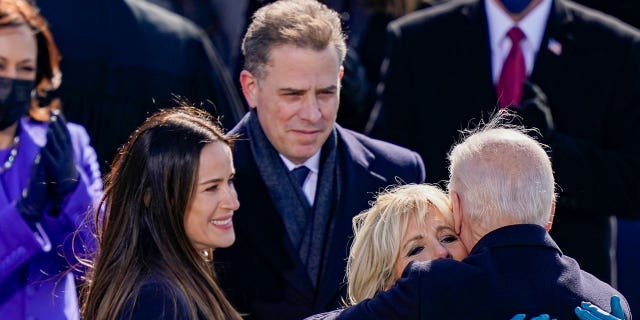 Fox News first reported in 2020 that the federal investigation into Hunter Biden's "tax affairs" began amid the discovery of SARs regarding funds from "China and other foreign nations."
At the time, a Treasury Department official, who did not comment on the investigation, told Fox News that SARs are filed by financial institutions "if there is something out of the ordinary about a particular transaction."
HUNTER BIDEN IN 2017 EXTENDED 'BEST WISHES' FROM THE 'ENTIRE BIDEN FAMILY' TO CHAIRMAN OF CHINESE ENERGY FIRM, REQUESTS $10 MILLION WIRE
Fox News first reported the existence of some type of investigation involving Hunter Biden in October 2020, ahead of the last presidential election. It became known then that the FBI had subpoenaed the laptop purportedly belonging to Hunter Biden in the course of an existing money laundering investigation.
CLICK HERE TO GET THE FOX NEWS APP
Hunter Biden confirmed the investigation into his "tax affairs" in December 2020, after his father was elected president.
The investigation is being led by Trump-appointed Delaware U.S. Attorney David Weiss.
Brooke Singman is a Fox News Digital politics reporter. You can reach her at Brooke.Singman@Fox.com or @BrookeSingman on Twitter.