Reported  By Jack Davis  January 5, 2022
https://www.westernjournal.com/alert-us-tracking-russian-rockets-uncontrolled-re-entry/?utm_source=Email&utm_medium=aa-breaking&utm_campaign=can&utm_content=firefly&ats_es=1703275f97009d3a9c3cbb1a34025de5
A massive chunk of a Russian rocket re-entered the Earth's atmosphere Wednesday after raising fears of an impact in various U.S. locations.
US Space Command said in a statement that it was "aware of and tracking the location of the Angara A5/PERSEY rocket body in space," according to CNN.
"At this time, the 18th Space Control Squadron assesses the entry point into the Earth's atmosphere at approximately 2054 UTC (1:54 pm MST) over the Southern Pacific Ocean." That equates 3:54 p.m. ET.
"Factors such as the atmospheric conditions and the exact angle of the object as it enters the atmosphere can alter the re-entry location," Space Command said.
The rocket was projected to fly over parts of Mexico and Texas on one possible path to its landing, according to NBC.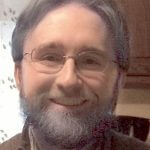 Jack Davis, Contributor, News
Jack Davis is a freelance writer who joined The Western Journal in July 2015 and chronicled the campaign that saw President Donald Trump elected. Since then, he has written extensively for The Western Journal on the Trump administration as well as foreign policy and military issues.