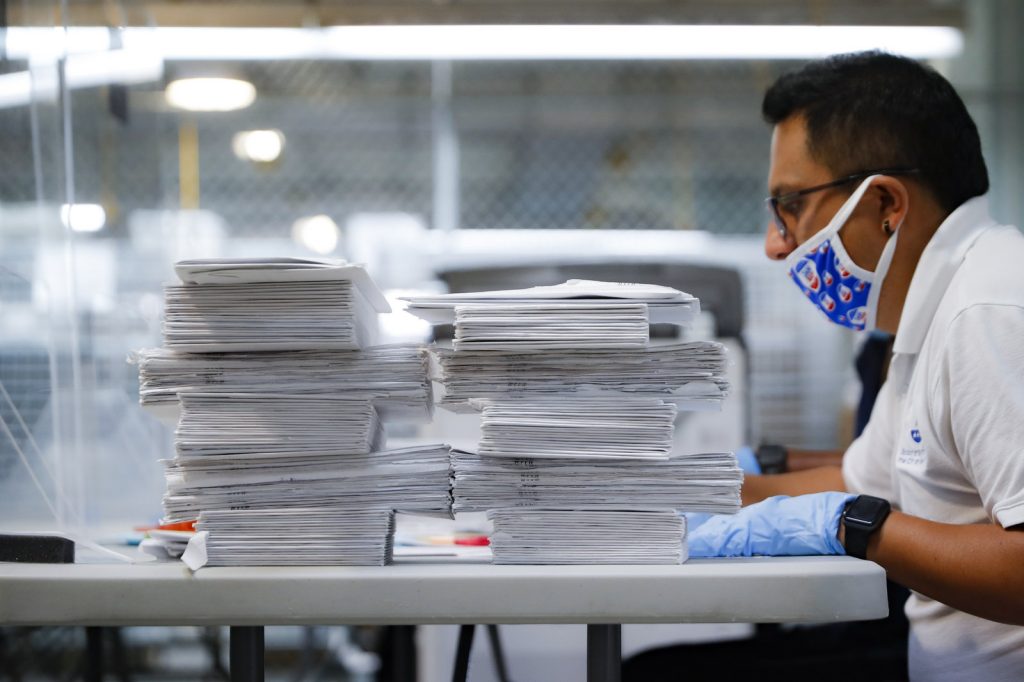 A Pennsylvania court agreed to hear a case that seeks to block voters from casting a provisional ballot after their absentee ballot is disqualified.
GOP Rep. Mike Kelly, along with other plaintiffs, filed a lawsuit arguing the case, which a state court agreed to hear early on Wednesday. The lawsuit argues that the state's Supreme Court determined that state law doesn't allow voters to adjust their vote by provisional ballot after an absentee or mail-in vote is rejected.
Pennsylvania Gov. Tom Wolf, a Democrat, blasted the lawsuit as a "partisan attack on Pennsylvania's elections" in a statement early Wednesday morning.
"Our election officials are working diligently to make sure every vote is counted and everyone's voice is heard. Attacks like this are an attempt to undermine confidence in the results of the election, and we should all denounce them for the undemocratic actions they are. I support our Secretary of State and all of our state and local election officials who are working hard to deliver timely, accurate results and ensure that everyone's vote is counted and protected," the statement reads.
Republicans have repeatedly filed lawsuits to limit the counting of mail-in ballots, including in Pennsylvania, after Election Day. However, those efforts have not always ended in success. Late last month, the Supreme Court blocked a request from Pennsylvania Republicans to overturn a lower-court decision permitting absentee ballots received to be counted three days after the election.
Pennsylvania, a state that is critical to determining the victor of the presidential race, has not been called by any major outlet.