Read more at https://www.foxnews.com/politics/mexican-seizure-us-companys-facility-marks-latest-diplomatic-furor-amid-tensions-fentanyl-cartels
An aggressive move by the Mexican military to seize an American company's property in Mexico has sparked a fresh diplomatic incident between the two countries — coming at the same time as tensions and finger-pointing have flared over the U.S. fentanyl crisis being facilitated by Mexican smugglers.
Vulcan Materials, a Birmingham, Alabama-based company that produces construction aggregates, had its quarry facility seized by the Mexican military and state police in the early hours of March 14. The company said officials forced the company to allow CEMEX, a Mexican-owned company, to unload a cement shipment from a ship in the port.
The company said the seizure was likely due to the breakdown of contract negotiations between it and CEMEX and ongoing tensions with the Mexican government over its mining operations. Mexican President Lopez Obrador had accused the company of trying to extract minerals from Mexico without the required permits and ship them to the U.S.
Vulcan previously leased land to and provided offloading and handling services for CEMEX at the site, but the agreement expired last December and talks for a renegotiated contract broke down.
BIDEN ADMIN CONCERNED ABOUT MEXICAN MILITARY SEIZURE OF AMERICAN COMPANY'S PROPERTY, WARNS OF TRADE IMPACT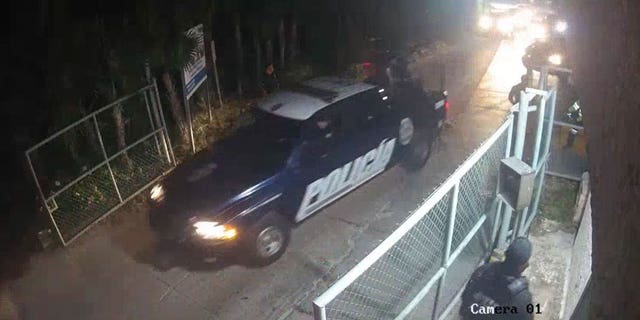 The hostile move by Mexican authorities had diplomatic ramifications. A spokesperson for the State Department told Fox News Digital this week the administration was concerned about the treatment of American companies in Mexico, and that they speak regularly with Mexican officials about the expectation that they are treated fairly and in accordance with trade obligations.
The spokesperson noted that such obligations provide trade and investment certainty within Mexico, and said that cases like these have the potential to impact the ability of the U.S. to achieve its shared vision with the Mexican government for improving the livelihoods of the country's economically disadvantaged regions.
Meanwhile, Republicans in both the House and Senate have called for a strong response from the U.S. in the face of the aggression by Mexico. In the Senate, Sen. Katie Britt, R-Ala., called it "unlawful and unacceptable."
In the House, Homeland Security Committee Chairman Mark Green took aim at Mexico and called on the Biden administration to "show strength" on the matter.
AMERICAN COMPANY OUTRAGED AFTER MEXICAN MILITARY, POLICE SEIZED CARIBBEAN FACILITY: 'THIS IS INSANE'
"Mexico's unjustified seizure of a privately-owned American company's facility is yet another appalling sign that the rule of law is completely absent in the country," he said in a statement to Fox News Digital. "Rather than working to stop the violent cartels and deadly fentanyl taking American lives, Mexico is using its military and law enforcement to occupy an American company's property."

"The perpetual weakness portrayed by the Biden administration is clearly emboldening Mexico," he said. "I would advise President Biden to show strength on the world stage and immediately address the growingly strained relationship between our two countries."
MEXICAN PRESIDENT SAYS LACK OF 'HUGS AND EMBRACES' NOT DRUG CARTELS TO BLAME FOR FENTANYL CRISIS
The incident comes amid already brewing tensions as Republicans and some in the administration have taken aim at Mexico over its handling of the smuggling of fentanyl by Mexican cartels into the U.S. Fentanyl, which kills over 70,000 Americans a year and is 50-100 times more potent than morphine, is being smuggled in across the land border after being made in Mexico using Chinese precursors.
Isn't this akin to "aiding and abetting" these cartels? Is the Biden Administration culpable for their lake of border security? Are they being paid off by these drug cartels?
Attorney General Merrick Garland recently told lawmakers Mexico was helping the U.S. with the issue of fentanyl, but could still be doing more. He also said the epidemic is being "unleashed on purpose" by Mexico. Secretary of State Antony Blinken, meanwhile, told lawmakers on Wednesday that parts of Mexico are controlled by the cartels.
Multiple Republicans have called for cartels, which conduct drug and human smuggling into the U.S., to be designated as Foreign Terrorist Organizations and have suggested the American military be sent to take out the drug labs.
"We're going to unleash the fury and might of the United States against these cartels," Graham said at a press conference earlier this month alongside Sen. John Kennedy, R-La.,. "We're going to destroy their business model and their lifestyle because our national security and the security of the United States as a whole depends on us taking decisive action."
MEXICAN PRESIDENT CLAIMS FENTANYL IS US PROBLEM, SLAMS CALLS FOR US MILITARY ACTION AGAINST DRUG CARTELS
The focus on the cartels was also renewed after the kidnappings of four Americans by cartel members earlier this month. Two of the Americans, who were caught in a shootout, were killed.
However, Lopez Obrador reacted angrily to the increased rhetoric from Washington and falsely claimed that fentanyl is not produced in Mexico as he attempted to shift the blame onto the U.S.
"Here, we do not produce fentanyl, and we do not have consumption of fentanyl," López Obrador said. "Why don't they [the United States] take care of their problem of social decay?"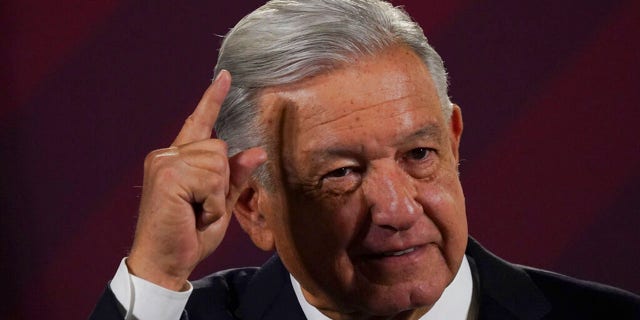 He also threatened to meddle in U.S. elections by launching an "information campaign" against Republicans.
CLICK HERE TO GET THE FOX NEWS APP
"And if they do not change their attitude and think that they are going to use Mexico for their propaganda, electoral and political purposes, we are going to call for them not to vote for that party, because it is interventionist, inhumane, hypocritical and corrupt," López Obrador said, later adding that Mexico would be insisting that "not one vote" goes to Republicans from Mexicans and Hispanics.
This week, tensions rose further when a State Department report criticized the government's human rights record.
Obrador responded by accusing the U.S. of trying to act like "the government of the world," telling reporters on Tuesday that he believes his northern neighbor is "lying."
Fox News' Peter Aitken contributed to this report.
Adam Shaw is a politics reporter for Fox News Digital, primarily covering immigration and border security.