URL of the original posting site: https://1776coalition.com/featured-content/schiff-hired-former-nsc-colleague-of-alleged-whistleblower-eric-ciaramella-the-day-after-trumps-ukraine-call/#ixzz675XhW9Fc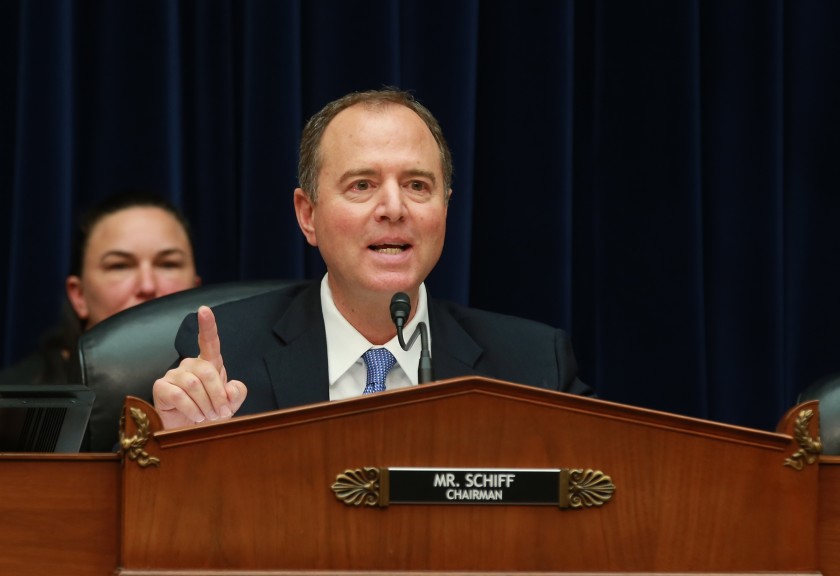 House Intelligence Committee Chairman Adam Schiff hired a former National Security Council aide who worked with alleged Ukraine whistleblower Eric Ciaramella at the NSC during the Obama and Trump administrations the day after the phone call between President Trump and Ukrainian President Volodymyr Zelensky.
It was previously reported by the Washington Examiner that public records indicated Sean Misko, 37, started work on Schiff's committee in August as a professional staff member. A specific start date was not available until this week, when the latest congressional quarterly disbursements were released.
The new records show that Misko's official hire date was July 26.
Misko was the director for the Gulf States at the NSC between 2015 until the first half of 2018. The Washington Examiner has established that the whistleblower is a CIA officer who was on the NSC during the Obama administration and worked on Ukrainian issues with Joe Biden, the 2020 Democratic candidate, when he was vice president.
Ciaramella, 33, is a career CIA analyst and was the Ukraine director on the NSC from 2016 until the summer of 2017. In October 2016, he was Biden's guest at a State Department banquet.
---