Read more at https://www.foxnews.com/politics/ted-cruz-reminds-aoc-her-democrat-party-founded-kkk-wrote-jim-crow-laws
Rep. Alexandria Ocasio-Cortez, D-N.Y., invited her colleague from across the aisle in Congress, Sen. Tex Cruz, R-Texas., to educate Twitter users on the history of America's diametrically opposed political parties, and his answer is unlikely what she expected. The impetus for the Twitter discussion stemmed form Cruz first commenting on the National Association for the Advancement of Colored People (NAACP) issuing a travel advisory for Florida, saying the state "devalues and marginalizes the contributions of, and the challenges faced by African Americans and other communities of color."
"This is bizarre. And utterly dishonest." Cruz stated in a tweet Sunday.

"In the 1950s & 1960s, the NAACP did extraordinary good helping lead the civil rights movement. Today, Dr. King would be ashamed of how profoundly they lost their way."
TED CRUZ, MIKE LEE PUSH FDA TO 'AUTOMATICALLY' APPROVE DRUGS USED IN 'TRUSTED COUNTRIES'
A user responded in accusation that Cruz "would've been first in line to filibuster against the voting rights act, and the civil rights act," in the 1950s and '60s. 
"Nonsense. That shameful filibuster was led by Democrats – your party. My party – the Republicans – proudly voted for the Civil Rights Act in much higher percentages than the racist Dems," Cruz retorted in a tweet.
AOC inserted herself into the dialog by saying, "Why don't you go ahead and tell people what happened to the parties after that, Ted."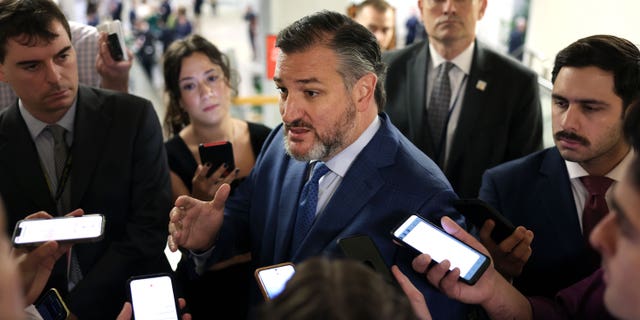 TED CRUZ ACCUSES BIDEN OF 'SCAREMONGERING' ON DEBT CEILING AS BIDEN COMPLAINS OF 'MAGA REPUBLICANS'
Cruz took her up on the offer and responded in a tweet thread saying:
"Sure. – First, the Dem party founded the KKK. – Then the Dem party wrote Jim Crow laws. – Then the Dem party filibustered the Civil Rights Act."

"Today, the Dem part filibusters school choice – trapping millions of Black kids in failing schools. – Today, the Dem party pushes abolishing the police, which results in many more Black lives murdered. – Today, every Dem senator voted against my bill to stop DC from throwing 40% of Black kids out of schools bc of vax mandate," Cruz continued.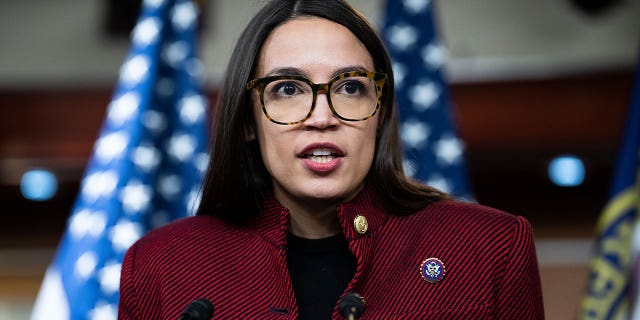 AOC WILL NOT RUN FOR SENATE IN 2024, SPOKESPERSON SAYS
"The Republican Party was founded to oppose slavery. Our first Republican President was Abraham Lincoln, who won the Civil War and ended slavery. It was Republicans who voted for the civil Rights Act in a much higher percentage than racist Dems," he addded.

"Today, we produced the lowest African-American unemployment EVER, under the Trump economic boom. – Today, we produced the lowest African-American poverty levels EVER, under the Trump economic boom," Cruz continued. 

"Today, (in 2017) I passed the largest expansion of federal school choice EVER (making 529 plans cover K-12), over the objection of ever single Senate Dem," he said.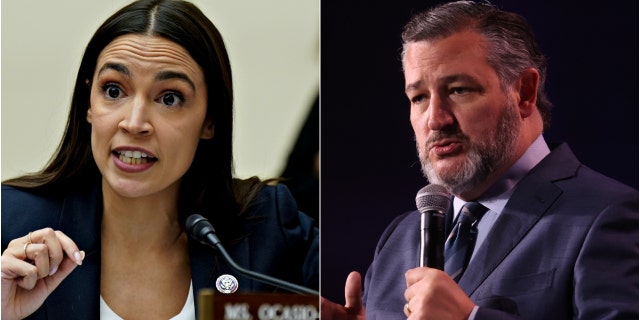 "Also, just two years ago, the Dem governor of Virginia had put the photo of A MAN DRESSED AS A KKK KLANSMAN on his personal yearbook page. – And today, the sitting Dem President – Joe Biden – gave in 2011 a flowery eulogy for an 'Exalted Cyclops' of the KKK," he stated.

"And to add to all that, the Dem party aggressively supports open borders – which has led to the deaths and brutal assaults of thousands of Hispanics, and @aoc somehow can't seem to find her White pantsuit to cry over their suffering," Cruz concluded.
Twitter CEO Elon Musk chimed in, saying the thread is "the kind of interaction that makes this platform so unique & entertaining!"
Brianna Herlihy is a politics writer for Fox News Digital.