Read more at https://thefederalist.com/2023/05/04/chuck-grassley-demands-doj-cough-up-document-over-criminal-scheme-involving-joe-biden/
Iowa Republican Sen. Chuck Grassley is demanding transparency from an agency with no interest in transparency.
On Thursday, the Iowa lawmaker went to the Senate floor to demand FBI compliance with a congressional subpoena compelling documents related to a criminal scheme involving the president and a "foreign national." Grassley joined House Oversight Committee Chairman James Comer in issuing the subpoena Wednesday.
"We believe the FBI possesses an unclassified internal document that includes very serious and detailed allegations implicating the current President of the United States," Grassley wrote. "What we don't know is what, if anything, the FBI has done to verify these claims or investigate further. The FBI's recent history of botching politically charged investigations demands close congressional oversight."
[READ: Think The FBI Deserves The Benefit Of The Doubt? This Laundry List Of Corruption Should Make You Think Again]
In his Thursday floor speech, Grassley spoke about his tenure conducting constitutional oversight of federal law enforcement agencies.
"In many of those floor speeches, I've discussed legally protected and unclassified whistleblower disclosures made to my office relating to the Hunter Biden criminal investigation," Grassley said. "Those disclosures have a very common theme: the Justice Department and FBI have allowed political infection to take root within each agency's decision-making process. Such an infection is an existential threat to any government agency."
The latest whistleblower cited in Republican lawmakers' demands to the FBI on Wednesday alleges President Biden engaged in bribery while serving in the Obama administration.
"The allegations my office has received are very precise, very direct, and very consistent. Accordingly, they're highly credible," Grassley said Thursday. "Not once – let me emphasize that again – not once has the Justice Department or FBI substantively disputed the whistleblower allegations that I've made public."

"Simply put, did the Justice Department and FBI treat this information like they would if we, the people, were implicated, or did they sweep it under the rug to protect then-candidate Biden and President Biden now?" Grassley added. "If the Justice Department and FBI have any hope of redeeming their once-trusted position with the American people, Attorney General Garland and Director Wray must answer. Their credibility is on the line."
[READ: 19 Times Democrats And DOJ Deliberately Politicized Law Enforcement]
---
Tristan Justice is the western correspondent for The Federalist and the author of Social Justice Redux, a conservative newsletter on culture, health, and wellness. He has also written for The Washington Examiner and The Daily Signal. His work has also been featured in Real Clear Politics and Fox News. Tristan graduated from George Washington University where he majored in political science and minored in journalism. Follow him on Twitter at @JusticeTristan or contact him at Tristan@thefederalist.com. Sign up for Tristan's email newsletter here.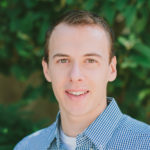 TRISTAN JUSTICE
VISIT ON TWITTER@JUSTICETRISTAN