Read more at https://www.foxnews.com/media/consumers-outraged-after-maybelline-pays-trans-woman-dylan-mulvaney-model-its-makeup-boycottmaybelline
The ire of conservative consumers has now focused on makeup brand Maybelline for partnering with trans woman and biological male Dylan Mulvaney for a recent makeup ad. To celebrate Mulvaney's gender transition and to promote Maybelline makeup, the brand collaborated with the TikTok star on a video featuring the trans woman applying several Maybelline products.
Mulvaney posted the ad to her TikTok account last month.
BUD LIGHT'S DYLAN MULVANEY CONTROVERSY HITS RURAL DISTRIBUTORS AS BRANDING GURU THINKS CONSUMERS ARE CONFUSED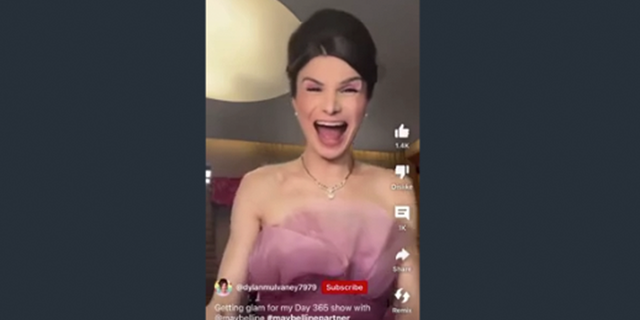 The Maybelline ad represented just one of several brand partnerships the transgender influencer and activist has taken on recently, including a highly controversial partnership with Bud Light that sparked major backlash from conservative consumers. The boycott of the beer company in response to the Mulvaney promotion has resulted in Bud Light's sales plunging 17%. The trans woman also generated outrage for modeling sports bras for Nike.
Now conservatives are looking to protest Maybelline for the same thing.
At the start of the TikTok video, Mulvaney appeared with no makeup while wearing a bathrobe. She began applying her Maybelline products and quickly obscured herself from the camera with her makeup brush, a popular TikTok technique done to transition to the next shot.
When she pulled the brush back from blocking the camera, she was revealed to be in a dress, her hair and makeup done, and fully ready for a night out. Before the short clip ended, Mulvaney applied some Maybelline lip gloss and smiled for viewers.
THE FUTURE OF WOMEN'S SPORTS IS AT RISK BECAUSE OF TRANSGENDER ATHLETES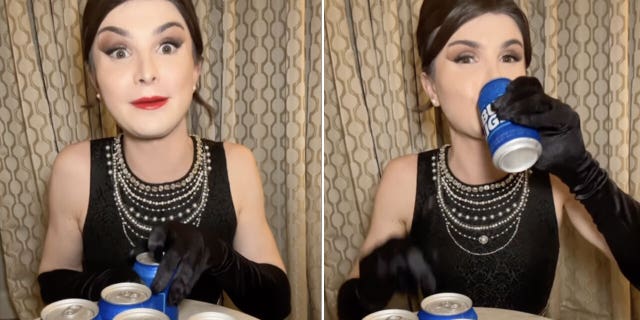 The caption for the video stated, "Getting glam for my Day 365 show with @maybelline #maybellinepartner #dylanmulvaney #shorts." At the top right of the clip, text indicated that Mulvaney is a "Maybelline Partner."
Conservative viewers and makeup users were not ecstatic about Mulvaney's latest stunt, however. British detransition activist Oli London shared the video to Twitter and mocked it using Maybelline's famous slogan. He tweeted, "Maybe he's born with it, maybe it's Maybelline. The new face of Maybelline, ladies!"
Influencer and commentator "Conservative Momma" ripped the partnership, tweeting, "So no more @Maybelline. Supporting womanface, is degrading and offensive to real women."
Canadian conservative activist Liz Churchill denounced her Maybelline products, declaring, "No way. I will have to throw out my 2 Maybelline products. Shame."
User Claire Hunt tweeted, "The entire feminist movement just rolled over in its grave, as this saccharine display pretends to be an Exemplar of 'Womanhood.'"
Another disgruntled user, Stacie Allison, wrote, "Ok ladies, now Maybelline is partnering with the degradation of women. #BoycottMaybeline."
Former Democrat and Twitter user Terry Van Loon commented, "More crappy brands who choose the 'hail mary' pass before bankruptcy."
Gabriel Hays is an associate editor for Fox News Digital.