Read more at https://thefederalist.com/2023/04/04/rep-james-comer-investigation-into-biden-corruption-doesnt-look-good-for-potus/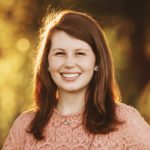 JORDAN BOYD
VISIT ON TWITTER@JORDANBOYDTX
In the House Oversight Committee's (HOC) latest update on its investigation into the corruption of President Joe Biden, Chairman James Comer announced several former Biden family associates have eagerly agreed to speak with Republicans about how they were "left out to dry" by the Bidens.
"It doesn't look good for @POTUS," Comer warned during a Fox News segment on Monday.
Comer said that the HOC is in discussions with four associates who have inside knowledge about the foreign dealings the Bidens made with several of America's political enemies. This, combined with potential testimony from two other associates who are currently tied up in litigation concerning their roles in Biden family businesses, could give the committee proof that the White House is compromised.
"If you look at everyone who's ever been in business with Biden, whether it be Hunter Biden or Joe Biden, none of them ended well, none of the businesses ended well. Most of the businesses never got started off the ground," Comer said. "Any money that was transferred in from China or adversaries around the world ended up in the Bidens' back pockets."
Now, Comer said, the HOC also has possession of the Biden family's "suspicious activity" reports from the Treasury Department and subpoenaed the family's bank records which will expedite Republicans' investigation significantly.
The HOC confirmed in March that several Biden family members, including Hunter Biden, James Biden, Hallie Biden, an unknown "Biden," and companies linked to the family "collectively received $1.3 million in payments from accounts related to Rob Walker, a Biden family associate." Within six months of Vice President Joe Biden leaving the White House and after several bank transfers, the Bidens received the money.
Comer said the HOC still did not know who the unnamed Biden was in the China transaction because the Biden family holds so many bank accounts and LLCs.
"That right there is a red flag," Comer said. "That's one reason they got so many bank violations. If they're in a legitimate business, why do you have to have so many different LLCs, and why, when China sends you a wire, do you have to send it through one, two, or even three LLCs to launder it before then hits a Biden bank account? This whole thing stinks to high heaven."
Despite this, Comer said that once the HOC gains access to the LLCs, it can assess the Biden family's bookkeeping habits.
"It'll be interesting to see how and if they paid any taxes on this revenue that was coming in from our adversaries around the world," Comer said. "What all did they write off?"
He also expressed optimism about the speed of the HOC's investigation thus far.
"This investigation is moving along at a lot faster pace, I think, than most people would have predicted," Comer said.
---
Jordan Boyd is a staff writer at The Federalist and co-producer of The Federalist Radio Hour. Her work has also been featured in The Daily Wire, Fox News, and RealClearPolitics. Jordan graduated from Baylor University where she majored in political science and minored in journalism. Follow her on Twitter @jordanboydtx.