Read more at https://www.theblaze.com/news/navy-veteran-shootout-with-prowler/
Navy veteran Whitfield Smith grabbed his rifle after spotting prowlers outside his Georgia home in the middle of the night last week — and a furious shootout erupted after he headed to his driveway to get a closer look.
Much of the scary encounter was captured on surveillance video.
WAGA-TV characterized Smith's neighborhood near Jonesboro — about 30 minutes south of Atlanta — as "quiet."
It was anything but in the early morning hours of July 11 after Smith saw potential trouble outside his home, the station said.
"As I keep looking at the Ring camera I noticed a young man running from the neighbor's yard across my yard and into the street to meet up with two other gentlemen," he told the station.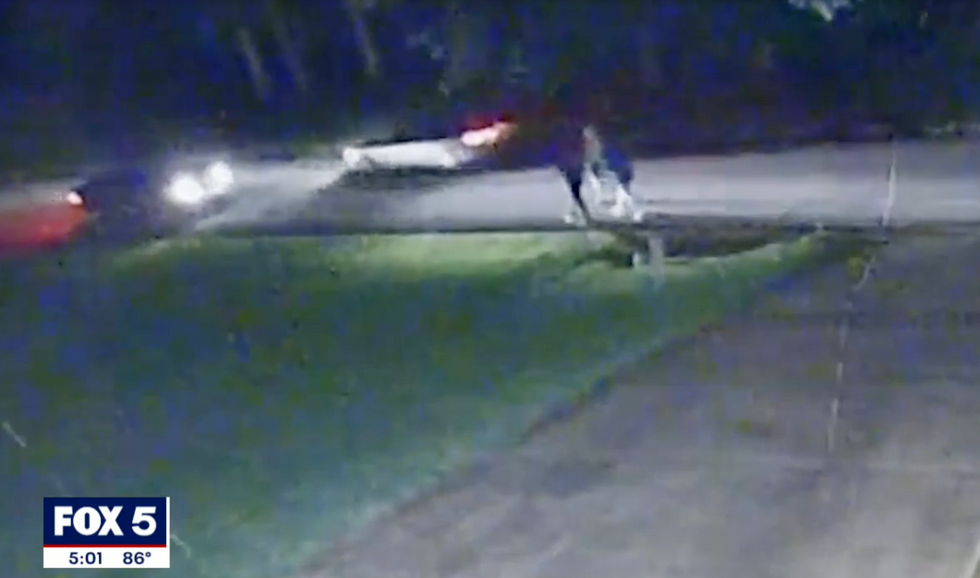 Then things got scarier for Smith, as one of the individuals headed down his driveway.
"I can see from the camera he's hunched down wearing a gray hoodie, and he has a firearm in his hand. He tries to get into the BMW in the driveway. The door's locked," Smith recounted to WAGA.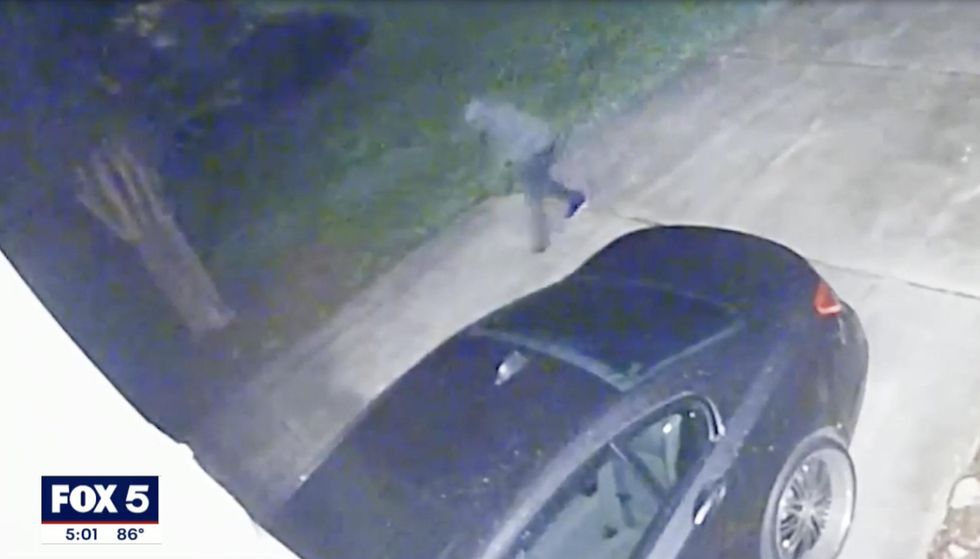 "My first thought was to protect my house and protect my property," Smith told WAGA. "I just wanted to get the intruders away."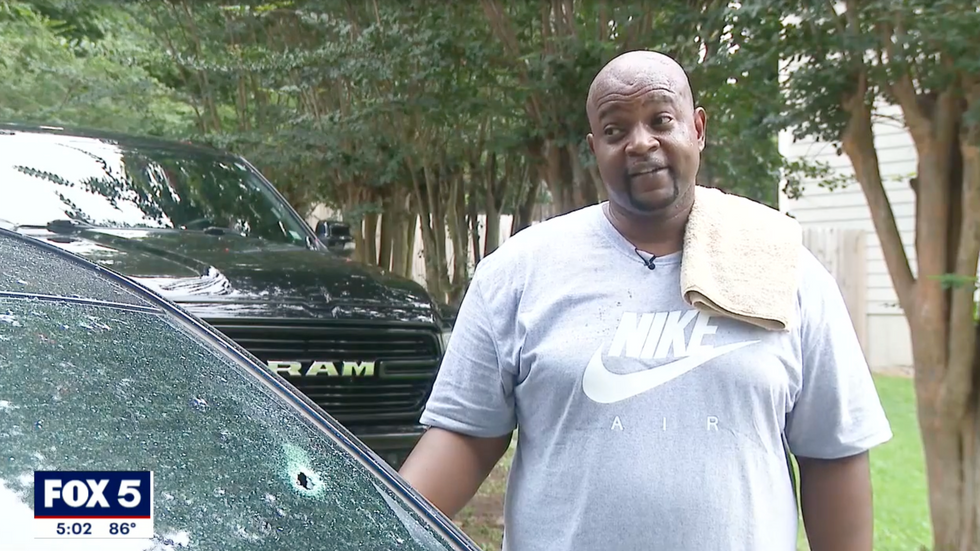 "I grab my rifle, and I head outside," he told the station.
Smith was shirtless and wearing only flip-flops and pajama pants in that moment — but the main thing on his mind was protecting his wife who was hiding inside their home, WAGA noted.
"I knew I had to act," Smith added, according to Inside Edition.
Surveillance video shows Smith approaching his driveway — he later added to WAGA that the armed individual was using his truck as a shield — and then a shootout erupted.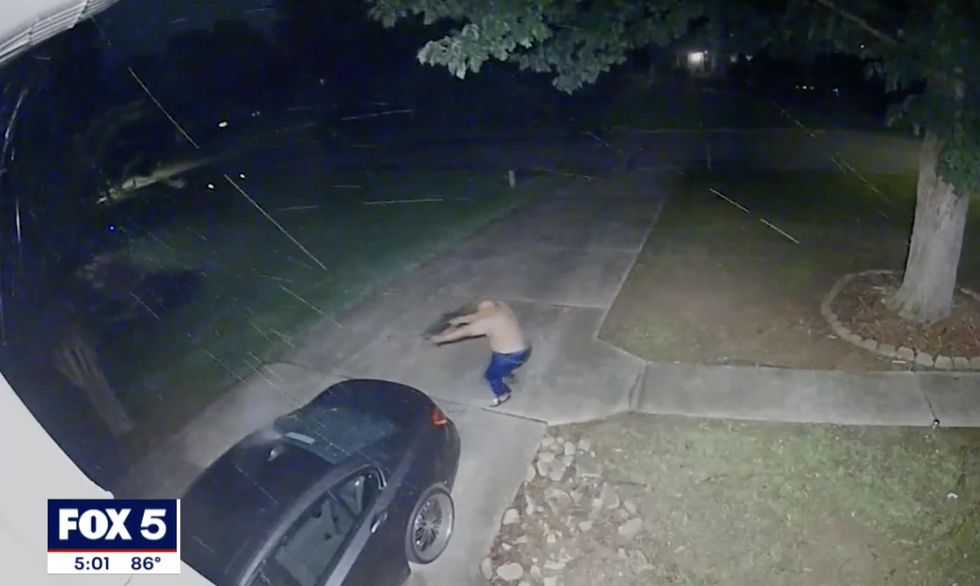 Smith is then seen quickly backpedaling toward his home, kicking off his flip-flops, and heading back inside.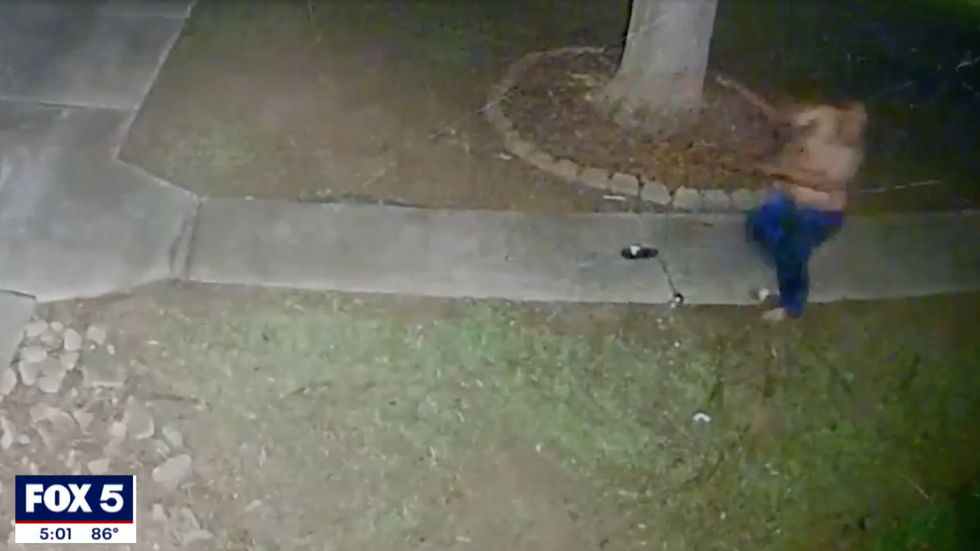 He soon returned to the driveway with a shirt and shoes on.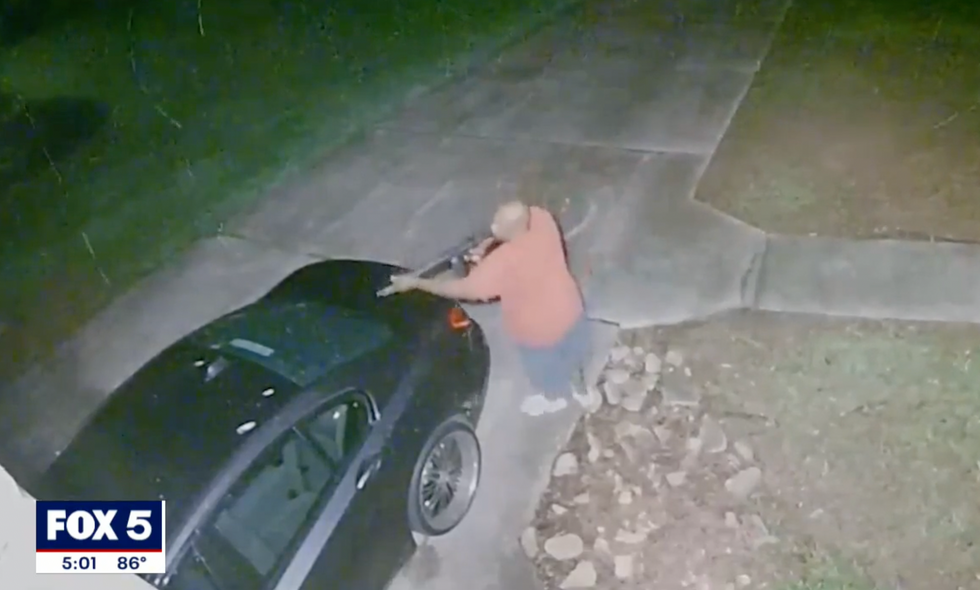 "I could hear them trying to get away," he added, according to Inside Edition. "They're jumping over fences."
While Smith was uninjured, he added to the station he fears he would be dead if it weren't for his BMW shielding him from the nearly two dozen bullets fired in his direction.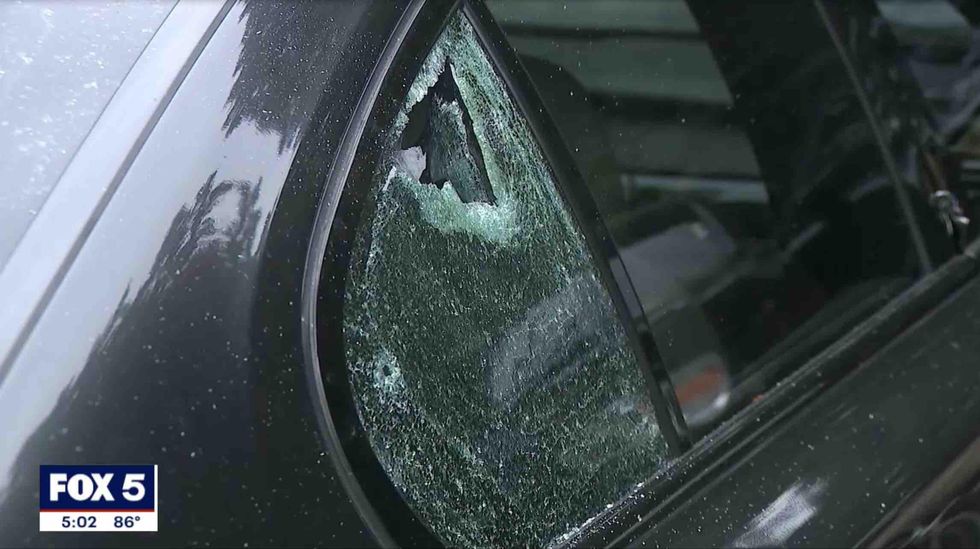 "I don't want to die at home. I survived Afghanistan and everywhere else. To die at home? In my own yard?" an incredulous Smith — who's also a father — reflected to WAGA.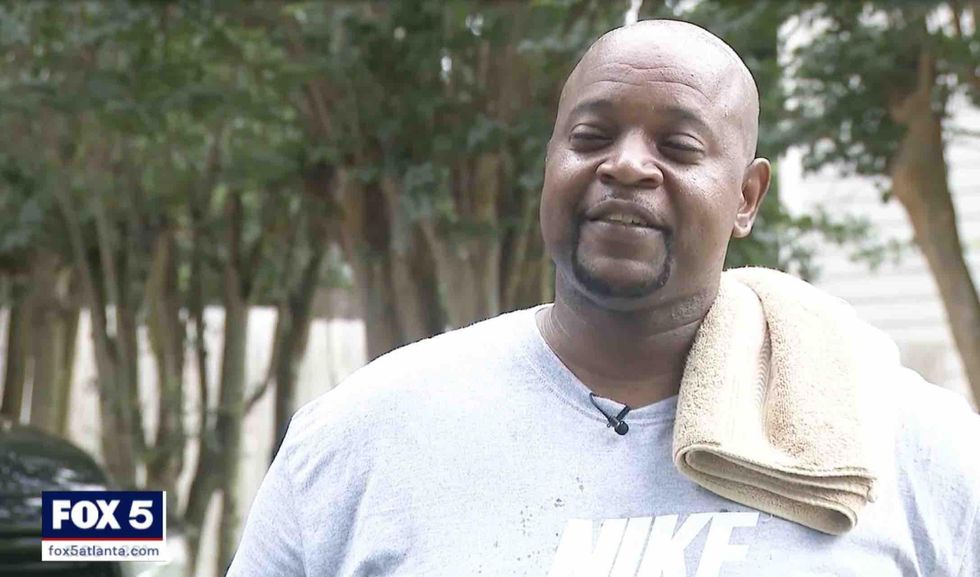 "This was coordinated," he told WAGA of the incident. "They were working together as a team to get this done."
The station added that a gun which was inside Smith's truck was stolen, and that those who know anything about what took place can contact Clayton County police anonymously.
https://www.fox5atlanta.com/news/video-surveillance-captures-homeowner-burglar-suspects-in-shootout-in-clayton-county