Reported By Jeannie Law, Christian Post Reporter | Tuesday, May 04, 2021
Read more at https://www.christianpost.com/news/supermodel-kathy-ireland-reveals-what-drew-her-to-jesus.html/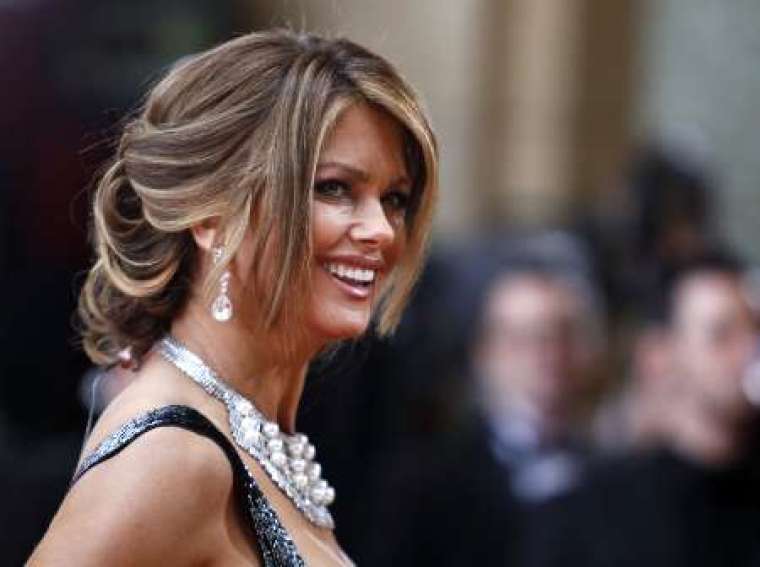 World-renowned supermodel Kathy Ireland recently revealed details about her faith walk and her first unexpected encounter with the Bible.
Ireland has been a featured model in Sports Illustrated's swimsuit edition for more than a decade, including the 25th-anniversary issue, which became the highest-selling cover of all time. Now at 58, Ireland said she's surrendering to Jesus, following years of picking and choosing what aspects of Christianity she wanted to follow.
Ireland first became intrigued with God at age 18. At the time, she was an up-and-coming model living in France.
"I was living in Paris and it was really a hard time," Ireland said in an interview with Fox News. "I know it might sound glamorous, but I was alone modeling."
One night in 1981, while going through her suitcase, the former cover girl found a Bible in her bag, placed there by her mother.
"I didn't even know how to read one," Ireland admitted. "I'd never read one before in my life. I opened up the book of Matthew. And as I'm reading in the middle of the night, I knew I was holding the truth in my hands. There wasn't anybody in the room saying, 'Be this denomination or that denomination.' It was like, 'I want to follow Jesus Christ.' And He was nothing like I thought."
"In my industry, at that time, it was filled with a lot of really sketchy guys," she continued. "I was drawn to how powerful Jesus was. How loving and honoring he was of women. It gave me such comfort. And so, he became my Lord and Savior. The experience forever changed my life."
However, she continued pursuing her career, and although she eventually became a successful supermodel, she revealed that the Bible was hard for her to study.
"Some things I would read and really love," she told Fox News about her Scripture reading. "And other things, I would read and say, 'Oh, that must be a typo. That's a different interpretation or a cultural thing. Certainly doesn't pertain to me.' So I was picking and choosing what I liked and neglecting the rest of it." 
"I was trying to mold God into what I wanted Him to be, rather than just surrendering and letting Him make me into the person He made me to be. And oh my goodness, He was so patient. I was 44 when I finally read the whole Bible. It continues to teach me every day."
Ireland is now married and has three children and a successful business. For her, she said the overarching theme while reading the Bible was always God asking her to put Him first, which eventually helped her learn spiritual disciplines that changed her life for the better.
"The message that I just felt pounding in my heart was, 'Put me first. And I'll give you more time, better time with your kids.' So I started to set my alarm for 15 minutes [every morning] for a quick prayer. Those 10 minutes of prayer and reading turned into an hour and more. It's not a duty. It's a joy. It's my daily bread and water," Ireland added.
"And on days that I don't do that, it's not a good idea because if I open my mouth to say something, I'll be apologizing before 8 a.m.," she acknowledged.
Ireland founded Kathy Ireland Worldwide in 1993 and has since gone on to be listed by Forbes as "one of the most successful women in America" who built a $420 million fortune. According to the outlet, she lent "her name, taste and marketing prowess to some 17,000 products."
Among her humanitarian efforts, Ireland supports many nonprofits, including YWCA Greater Los Angeles as an ambassador, and the Dream Foundation, Providence Educational Foundation, 911 for Kids/AEF, and the St. Jude Children's Research Hospital.
Ireland also serves as International Youth Chair for the National Pediatric Cancer Foundation, as well as an ambassador for the American Cancer Society and ambassador for the Elizabeth Taylor AIDS Foundation.
The Harper's Bazaar "most successful model in the world" shared her testimony in more detail in her "I Am Second" video.
Follow Jeannie Law on Twitter: @jlawcpFollow Jeannie Law on Facebook: JeannieOMusic