As Dems push mail-in voting, Black and Latino voters wary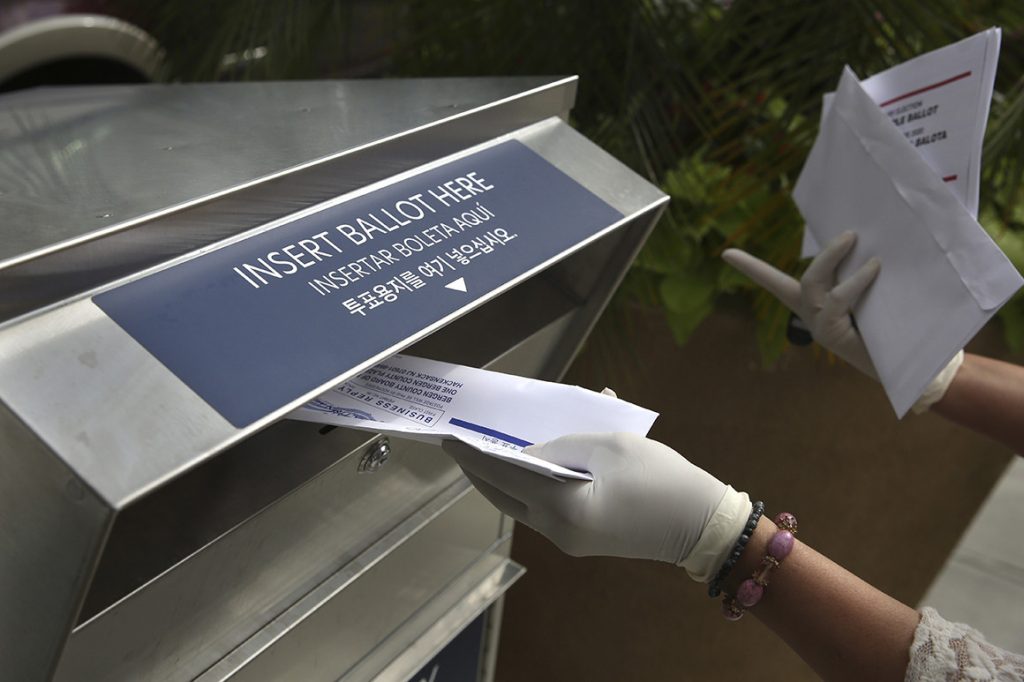 Democrats' push to promote mail-in voting this fall could be undermined by an important fact: Some of their key constituencies don't trust it.
Black and Latino voters consistently voice more discomfort and uncertainty about voting by mail, even as a majority of Democrats overall say they plan to cast absentee ballots this fall, according to polling and focus groups. Generating overwhelming margins and turnout among both groups is a key to victory for Joe Biden in November, and Democrats don't want to lose any votes by suggesting that mail voting is the only proper way to cast a ballot in the general election.
In a series of recent focus groups conducted in Philadelphia and Las Vegas by iVote — a Democratic group focused on voting rights and secretaries of state — and shared with POLITICO, Black and Latino voters said the experience of voting in person "has been ingrained and they feel secure their vote will be counted," according to the report summary.
The findings are bolstered by a pair of recent polls from the Voter Participation Center, in partnership with Latino Decisions and the African American Research Collaborative, which showed that nearly two-thirds of Latino and Black voters prefer to vote in person because "they believe their vote is more likely to be counted than if they vote by mail."