March 28, 2015

by

Secretary of State John Kerry allegedly responded in a most unusual way to a reporter's question Friday whether a nuclear arms deal could be reached with Iran before the March 31 deadline.

"Allah willing," Kerry replied — in Arabic, according to Laura Rozen, a reporter covering the Iran nuclear talks in Lausanne, Switzerland, for the Washington, D.C.-based online publication, Al-Monitor.

As news reached the public Friday that a deal may be forthcoming, Rozen tweeted:
"Inshallah" is Arabic for "Allah willing," according to the Merriam-Webster dictionary.
Rosen followed up a minute later with this tweet:
Rozen also retweeted a post from Iranian-American journalist Negar Mortazavi that included a photo of Kerry: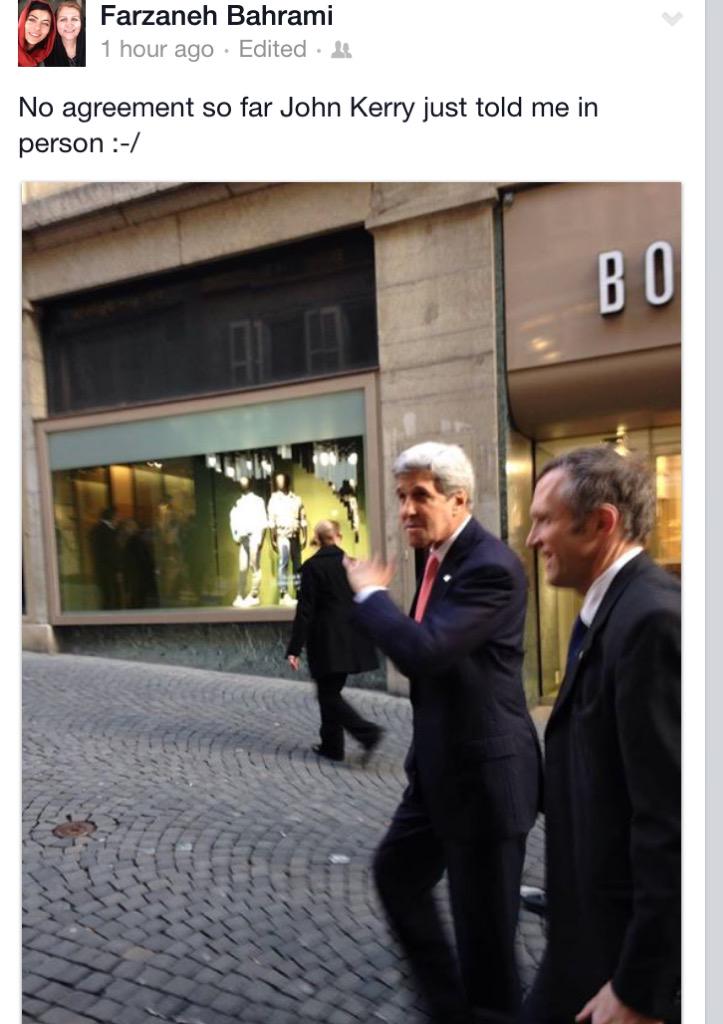 Rosen's tweets elicited a few replies on each end of the political spectrum. Here are a few examples:
H/T: TruthRevolt