Read more at https://www.foxbusiness.com/politics/mccarthy-rules-out-short-term-deal-biden-debt-ceiling-get-this-done
House Speaker Kevin McCarthy on Tuesday ruled out the possibility of a short-term debt ceiling extension until the end of this fiscal year, narrowing the options available to President Joe Biden and Congress as they look for a way to increase the federal borrowing limit before the government runs out of money to pay its bills. McCarthy, R-Calif., gave reporters a firm "no" at the U.S. Capitol when asked whether he'd agree to such a measure Tuesday at his White House meeting, which would line up debt ceiling talks with negotiations over next year's spending levels.
"We shouldn't kick the vote. Let's just get this done now," the speaker said.
It comes hours before he is set to meet with Biden and other House and Senate leaders on the debt ceiling. Last week, Treasury Secretary Janet Yellen warned that the U.S. government is projected to run out of cash to pay its bills as early as June 1.
HOUSE PASSES MCCARTHY'S DEBT CEILING BILL BY TWO VOTES; FOUR REPUBLICANS VOTE AGAINST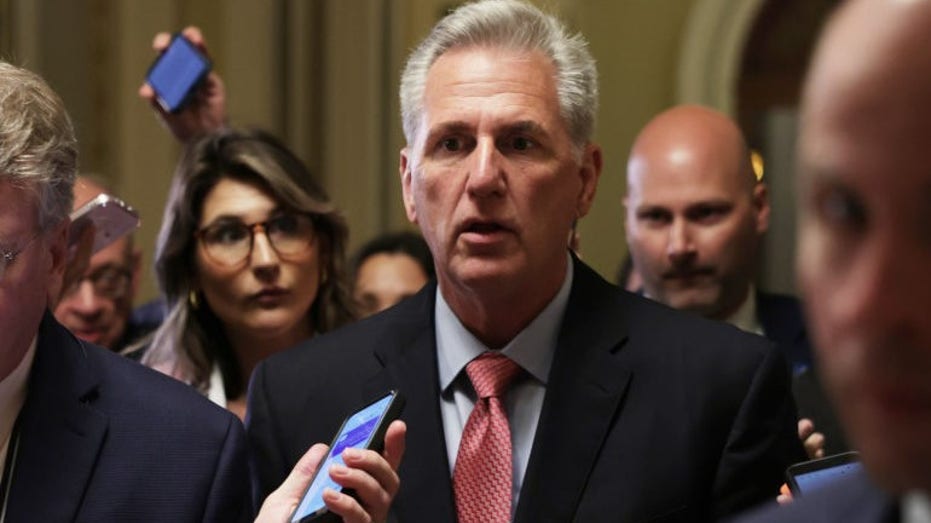 "I hope it's different than it's been for the last 97 days," McCarthy told reporters, noting how long it had been since his last formal sit-down with Biden on the debt limit. "On Feb. 1, I went to see the president and sat down with him, saying we should work on the debt ceiling so we wouldn't get to this point."
No concrete solutions are expected to come out of Tuesday's meeting, but Wall Street and other financial sectors are anxiously watching to see if the five principals can agree to keep working on some kind of deal that allows the government to keep paying its current obligations.
Biden and Senate Majority Leader Chuck Schumer, D-N.Y., have led Democrats in opposing a compromise on lifting the debt limit while enacting future spending cuts, something Republicans have demanded.
SENATE REPUBLICANS, INCLUDING MCCONNELL, SAY DEBT LIMIT FIGHT IS BETWEEN MCCARTHY, BIDEN
The GOP House majority and their counterparts in the Senate have coalesced around McCarthy's Limit, Save, Grow Act, which passed the lower chamber along party lines and is now being put forward as Republicans' starting point in negotiations. But Democrats argue that a "clean" debt ceiling increase is an obligation of the federal government rather than a bargaining chip. They've also attacked Republicans' spending cut proposals as a non-starter, accusing the GOP of holding the country "hostage."
MCCARTHY AGREES TO MAY 9 MEETING WITH BIDEN TO RESOLVE DEBT CEILING STANDOFF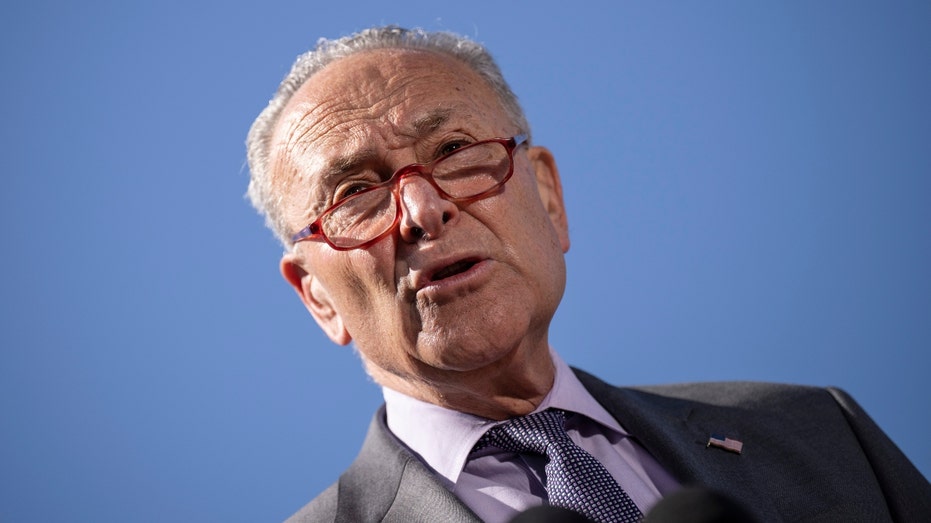 "We're going to stay focused on what Congress needs to do here, their congressional duty, which is to prevent a default," White House press secretary Karine Jean-Pierre said during her briefing on Tuesday when asked about the upcoming meeting.

"If House Republicans get their way, it could also … trigger a recession. And we've listed over and over again what this could be, if they continue to hold the American economy hostage. That's going to be our focus. That's going to be the president's focus today, to make that clear to the leaders … that they have to do their congressional duty. And that's what's expected."