Read more at https://www.foxnews.com/media/maoist-survivor-issues-chilling-warning-celebrating-trump-arrest-cheering-own-demise
A survivor of the Chinese Cultural Revolution issued a chilling warning on the heels of the Trump indictment, arguing the tumultuous past of communist China is "repeating itself" in the U.S.
Xi Van Fleet, a Maoist survivor, joined "Fox & Friends First" to discuss why Tuesday, the day former President Donald Trump was arraigned in Manhattan, will be remembered as one of the "darkest" days in history.
"You are cheering for your own demise, because… April 4th, 2023, would be remembered as one of the darkest day[s] in America when the Democrats made our country… a banana republic of communism," Fleet told Todd Piro on Thursday.
TRUMP FACES MAXIMUM SENTENCE OF 136 YEARS IN PRISON FOR 34-COUNT INDICTMENT
The former president was formally charged with 34 counts of falsifying business records in the first degree. He pleaded not guilty to all charges. The indictment was predicated on Manhattan District Attorney Alvin Bragg's years-long investigation into alleged hush money payments prior to the 2016 election. 
He has faced rampant bipartisan criticism surrounding the strength of the charges, and some have even tabled the move as "political persecution."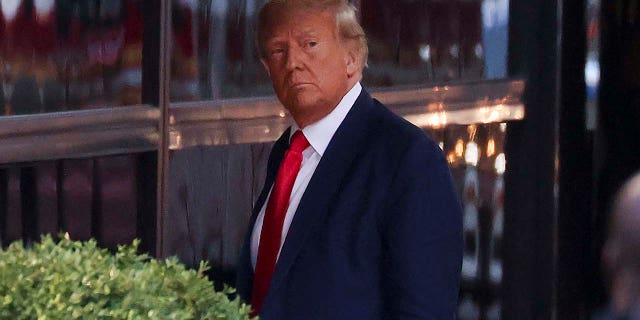 Fleet noted that when she was growing up in China, Mao weaponized the law to target his political enemies, and that is now happening in the U.S., she warned. 
TRUMP SLAMS BRAGG AFTER PLEADING NOT GUILTY: 'I NEVER THOUGHT ANYTHING LIKE THIS COULD HAPPEN IN AMERICA'
"When the totalitarian wins, no one is safe, we will all become victim[s]," Fleet said. "After the cultural revolution, what happened is China was brought to ruins and 20 some million lives lost. American people need to learn the history of the communism and to see that it is repeating right here in America."
Hung Cao, who is a retired Navy captain, fled Vietnam decades ago, just before the fall of Saigon. He echoed Fleet's sentiment on Thursday, saying Americans are falling "prey" to totalitarian leadership in wake of the indictment.
"My grandfather was hauled away in the middle night. He was a magistrate and murdered in front of my mom, and so it's just one of those things where if this can happen in the United States, that it can happen anywhere," Cao said.

"This is why I fought for this country for so many years. I wore uniform for 30 years and fought in Iraq, Afghanistan, Somalia, for things like this, and here we are," he continued. "We've fallen prey to all of this."
CHINESE EMBASSY SENDS THREATENING LETTER TO CONGRESS OVER TAIWAN MEETING, WARNS IT 'WILL NOT SIT IDLY BY'
Meanwhile, some critics worry China is celebrating the unprecedented indictment, in an effort to derail the significance of American democracy on the world stage. This could, in turn, have an impact on heightening bilateral tensions over Taiwan as relations between Washington and Beijing remain icy at best. 
The South China Morning Post, a media organization funded by the pro-China e-commerce firm Alibaba, published an op-ed saying China is "chuckling at the irony" of Trump's arrest.
"Chinese didn't always feel the need, nor have the ammunition, to lampoon the U.S. political system," the article says. "However, the generation of young people who shouted 'Long live President Wilson' at the end of World War I, and the idealistic generation who endorsed a 'fight for freedom and democracy' in Tiananmen Square in 1989, have little in common with young Chinese people today who see no upside to emulating American democracy."
CLICK HERE TO GET THE FOX NEWS APP
A delegation of U.S. lawmakers traveled to Taiwan to meet with the island's leaders, despite clear warnings from Chinese officials that came on the heels of House Speaker Kevin McCarthy's historic meeting with Taiwanese President Tsai Ing-wen in Simi Valley, California, on Wednesday.
"We have to show them that we're going to stand with them and have the Seventh Fleet standing by to support them in case something happens," Cao said.
The Chinese military had a fleet surrounding the island during the lawmakers' visit, according to Rep. Michael McCaul, R-Texas. Despite the "intimidation" tactics, he insisted the delegation would not succumb to the threats.   
Bailee Hill is an associate editor with Fox News Digital. Story ideas can be sent to bailee.hill@fox.com