Read more at https://www.foxnews.com/politics/trump-campaign-rakes-over-10-million-since-indictment-announcement-sells-photoshopped-mugshot-t-shirt
The presidential campaign of former President Donald Trump's 2024 bid says it has brought in over $10 million in donations since an indictment against him was announced a week ago. Trump was indicted March 30 as part of a years-long investigation by the Manhattan District Attorney's Office for hush money payments.
A source within the Trump campaign told Fox News Digital that the campaign raised $4 million in the first 24 hours following the indictment news, and an additional $6 million in the ensuing days.
In the days after the indictment, the Trump campaign sent out an abundance of fundraising emails.
DEMOCRAT VOTERS TORCH BRAGG FOR 'TRAGIC' TRUMP INDICTMENT AS CRIME SOARS: 'WORST PROSECUTOR IN AMERICA'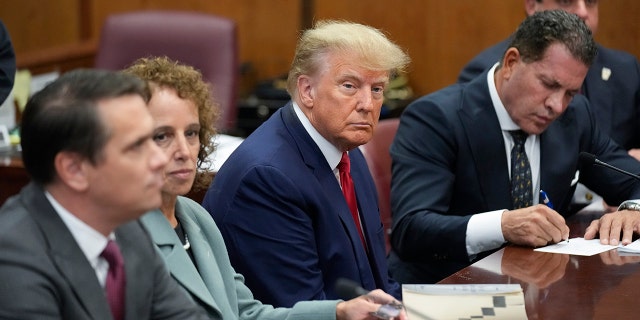 "The American people know that whenever I'm viciously and unfairly attacked, it's really an attack on YOU," a fundraising email from the Trump campaign on Wednesday afternoon reads.
His campaign is also selling T-shirts that show a photoshopped mugshot of Trump.
"Not guilty," the text below the photoshopped mugshot states.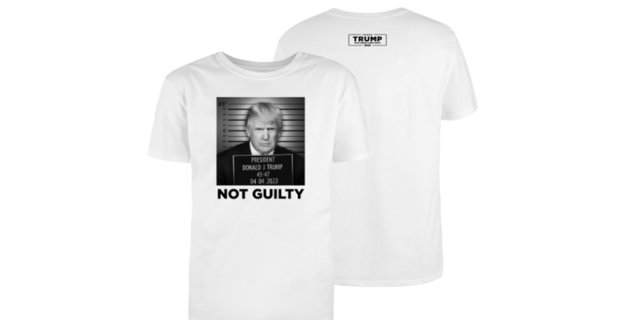 On Tuesday, Trump pleaded not guilty to 34 counts of falsifying business records in the first degree on Tuesday. Falsifying records is typically considered a misdemeanor charge, but rises to a felony when a defendant's "intent to defraud includes an intent to commit another crime or to aid or conceal the commission thereof."
During a press conference on Tuesday afternoon, Manhattan District Attorney Alvin Bragg was asked why the second alleged concealed crime wasn't specified in the indictment.
TRUMP FACES MAXIMUM SENTENCE OF 136 YEARS IN PRISON FOR 34-COUNT INDICTMENT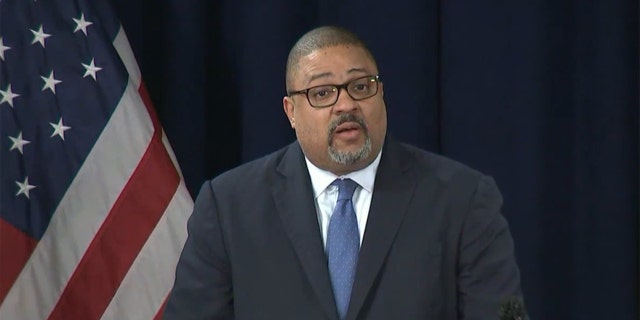 "Let me say as an initial matter that the indictment doesn't specify it because the law does not so require. In my remarks, I mentioned a couple of laws which I will highlight again now," Bragg said. "The first is New York state election law, which makes it a crime to conspire to promote a candidacy by unlawful means. I further indicated a number of unlawful means, including additional false statements, including statements that were planned to be made to tax authorities. I also noted the federal election law cap on contribution limits."
Bragg is also accusing Trump and his associates of using a "catch and kill" scheme to possibly bury potentially damaging information that came ahead of the election in 2016.
CLICK HERE TO GET THE FOX NEWS APP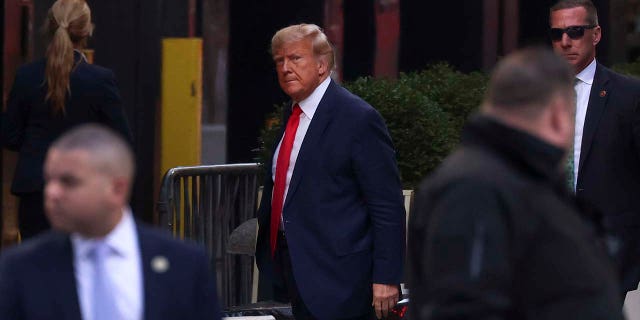 "Trump then went to great lengths to hide this conduct, causing dozens of false entries in business records to conceal criminal activity, including attempts to violate state and federal election laws," Bragg alleged. "In total, 34 false entries were made in New York business records to conceal the initial covert $130,000 payment."
Fox News' Paul Best, Danielle Wallace and Emma Colton contributed to this report.
Paul Steinhauser is a politics reporter based in New Hampshire.