Read more at https://www.foxnews.com/politics/manhattan-da-issues-scathing-response-gop-letter-possible-trump-indictment-we-will-not-be-intimidated
Manhattan District Attorney Alvin Bragg's office has issued a statement after top House Republicans demanded that Bragg testify to Congress on a possible indictment of former President Donald Trump.
"We will not be intimidated by attempts to undermine the justice process, nor will we let baseless accusations deter us from fairly applying the law," a spokesperson for Bragg's office told Fox News Digital. 

"In every prosecution, we follow the law without fear or favor to uncover the truth. Our skilled, honest and dedicated lawyers remain hard at work," the spokesperson added.
House Judiciary Committee Chairman Rep. Jim Jordan, R-Ohio, and the other top Republicans on the Administration and Oversight committees on Monday sent a letter to Bragg to demand that he turn over documents related to his Trump investigation and testify before Congress after reports said that Trump could face an indictment this week.
SOME DEMOCRATS FEAR ARRESTING TRUMP COULD BACKFIRE, QUESTION STRENGTH OF CHARGES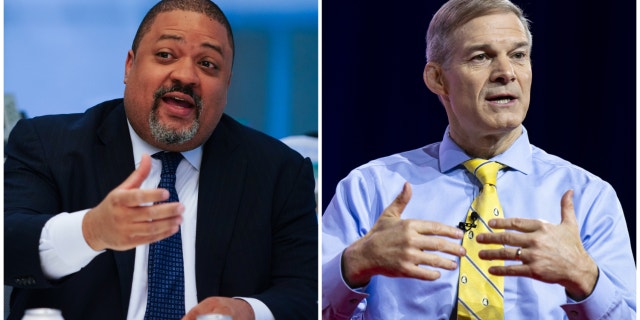 "You are reportedly about to engage in an unprecedented abuse of prosecutorial authority: the indictment of a former president of the United States and current declared candidate for that office," the letter said.
Republicans warned that an indictment of Trump over alleged hush-money payments to adult film star Stormy Daniels in 2016 would "erode confidence in the evenhanded application of justice and unalterably interfere in the court of the 2024 presidential election."
"In light of the serious consequences of your actions, we expect that you will testify about what plainly appears to be a politically motivated prosecutorial decision," the GOP lawmakers wrote.
The letter was signed by Jordan, House Oversight Committee Chairman James Comer, R-Ky., and House Administration Committee Chairman Bryan Steil, R-Wis.
HOUSE DEMOCRATS EXPLODE AT GOP ATTEMPT TO 'INTERFERE' WITH MANHATTAN DA'S TRUMP INDICTMENT: 'ABUSE OF POWER'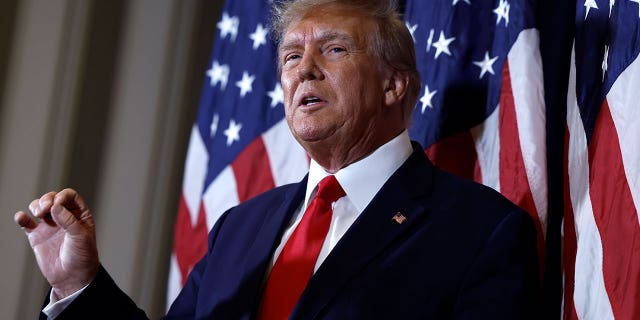 It marked the first official attempt by these Republican-controlled committees in the new Congress to conduct oversight of the law enforcement officials who have been investigating Trump.
The potential charges stem from the $130,000 hush-money payment that then-Trump lawyer Michael Cohen made to adult film star Stormy Daniels, whose legal name is Stephanie Clifford, in the weeks leading up to the 2016 presidential election in exchange for her silence about an alleged sexual encounter with Trump in 2006.
Federal prosecutors in the U.S. Attorney's Office for the Southern District of New York opted out of charging Trump related to the Stormy Daniels payment in 2019, even as Cohen implicated him as part of his plea deal. The Federal Election Commission also tossed its investigation into the matter in 2021.
However, Bragg's office is reportedly considering whether to bring charges against Trump by elevating misdemeanor charges for falsifying business records, for which the statute of limitations has expired, to a felony charge of falsifying those records to conceal alleged campaign finance violations — an accusation levied at Trump that the Justice Department has already declined to prosecute.
TRUMP ADDRESSES POTENTIAL STORMY DANIELS INDICTMENT IN LATE-NIGHT VIDEO ADDRESS ON TRUTH SOCIAL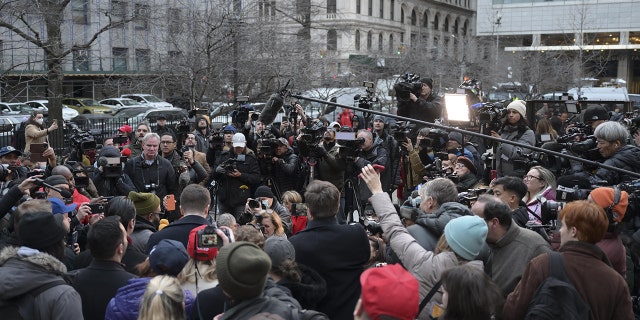 Republicans called this a "novel and untested legal theory" and insisted that Bragg was "motivated by political calculations."
Bragg's spokesperson pushed back against the accusation by insisting that the DA's office follows the facts.
CLICK HERE TO GET THE FOX NEWS APP
Trump said over the weekend that he expected to be arrested Tuesday, but the district attorney's office did not confirm Trump's claim.
Fox News' Brooke Singman contributed to this report.
Chris Pandolfo is a writer for Fox News Digital. Send tips to chris.pandolfo@fox.com and follow him on Twitter @ChrisCPandolfo.