Read more at https://www.foxnews.com/politics/desantis-slams-soros-funded-manhattan-da-weaponizing-office-trump-rumors-swirl
Florida Gov. Ron DeSantis slammed Manhattan District Attorney Alvin Bragg on Monday as a "Soros-funded prosecutor" who is "pursuing a political agenda and weaponizing the office" as he reportedly considers indicting former President Donald Trump on charges related to alleged hush-money payments made to adult film star Stormy Daniels in 2016.
"I've seen rumors swirl, I have not seen any facts yet, and so I don't know what's going to happen," DeSantis said in Florida when asked about the potential indictment of the former president.

"But I do know this," he said. "The Manhattan district attorney is a Soros-funded prosecutor, and so he, like other Soros-funded prosecutors, they weaponize their office to impose a political agenda on society at the expense of the rule of law and public safety."
HOUSE JUDICIARY COMMITTEE DEMANDS MANHATTAN DA ALVIN BRAGG TESTIFY ABOUT POSSIBLE TRUMP INDICTMENT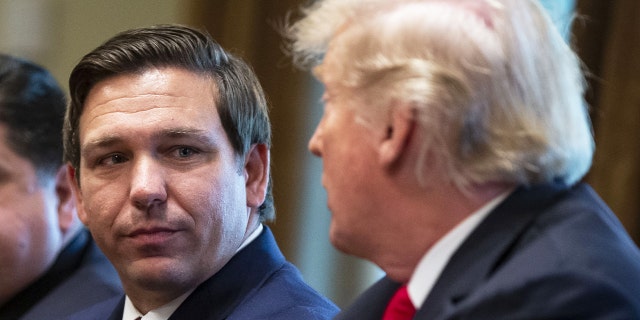 The potential charges against Trump stem from the $130,000 hush-money payment that then-Trump lawyer Michael Cohen made to Daniels, whose legal name is Stephanie Clifford, in the weeks leading up to the 2016 presidential election in exchange for her silence about an alleged sexual encounter with Trump in 2006.
NY PROSECUTOR EYEING TRUMP HAS FACED REPEATED CRITICISM FOR BEING SOFT ON CRIME
Federal prosecutors in the U.S. attorneys office for the Southern District of New York opted out of charging Trump related to the Stormy Daniels payment in 2019, even as Cohen implicated him as part of his plea deal. The Federal Election Commission also tossed its investigation into the matter in 2021.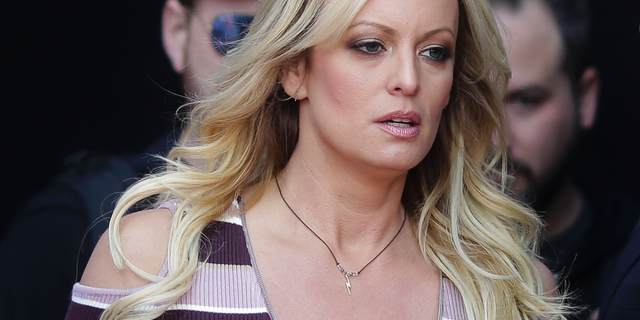 "And so, you're talking about this situation with, and like, I don't know what goes into paying hush money to a porn star to secure silence over some type of alleged affair — I just I can't speak to that," DeSantis said.
COURT UPHOLDS GOV. RON DESANTIS' SUSPENSION OF PROSECUTOR WITH 'MILITANT AGENDA'
"But what I can speak to is that if you have a prosecutor who is ignoring crimes happening every single day in his jurisdiction, and he chooses to go back many, many years ago to try to use something about porn star hush-money payments, you know, that's an example of pursuing a political agenda and weaponizing the office," DeSantis said. "And I think that that's fundamentally wrong."

DeSantis said "Soros-funded prosecutors" may carry out "a high-profile politicized prosecution, and that's bad."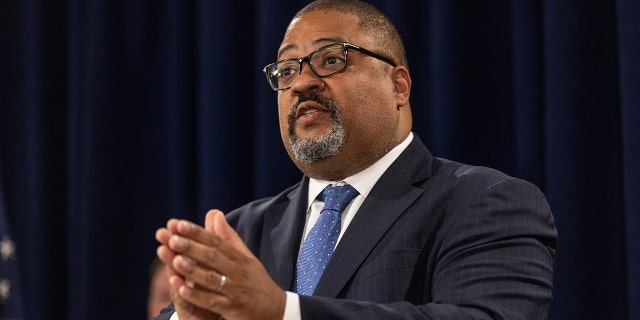 "But the real victims are ordinary New Yorkers, ordinary Americans and all these different jurisdictions that they get victimized every day because of the reckless political agenda that the Soros DAs bring to their job," DeSantis said. "They ignore crime and they empower criminals, and that hurts people, hurts a lot of people every single day."
GRAHAM SLAMS SOFT-ON-CRIME BRAGG FOR TARGETING TRUMP WHILE NEW YORKERS 'LUCKY' NOT TO GET 'MUGGED'
In 2022, during Bragg's first year as Manhattan's top prosecutor, he downgraded more than half of felony cases to misdemeanors. He campaigned on criminal justice reform and sent a "Day One" memo to staff upon taking office to downgrade certain felonies, such as armed robberies of commercial businesses. The move came at a time when crimes were up 27.6% in New York City, Fox News Digital previously reported.
Bragg declined to prosecute 35% more felony cases than in 2019.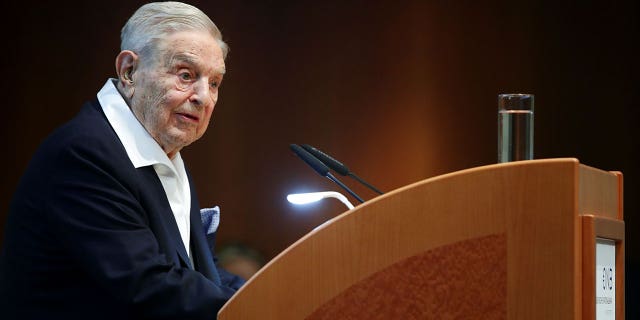 "These Soros district attorneys are a menace to society," DeSantis said. "And I'm just glad that I'm the only governor in the country that's actually removed one from office during my tenure."
TRUMP CALLS MANHATTAN DA INVESTIGATING HIM A 'RACIST IN REVERSE'
Last year, DeSantis suspended State Attorney Andrew Warren, a Democratic prosecutor backed by liberal billionaire George Soros, for "neglecting his duties." Warren had pledged not to bring charges against anyone who violates state abortion restrictions or bans on gender-transition procedures for minors. Warren is currently suing DeSantis.
As for a potential Trump indictment, DeSantis said, "We are not involved in this and won't be involved in this."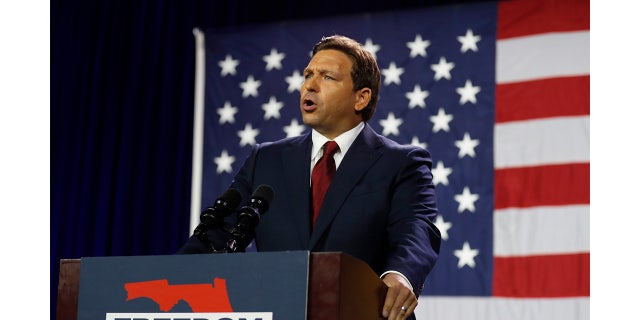 "I have no interest in getting involved in some type of manufactured circus by some Soros DA," he said. "He's trying to do a political spectacle. He's trying to virtue signal for his base. I've got real issues I got to deal with here in the state of Florida."
CLICK HERE TO GET THE FOX NEWS APP
DeSantis said there are "so many things pending" in front of the Florida state legislature.
"I've got to spend my time on issues that actually matter to people," he said. "I can't spend my time worrying about things of that nature."
Trump, on Monday afternoon, responded to DeSantis on his TRUTH Social.
"Ron DeSanctimonious will probably find out about FALSE ACCUSATIONS & FAKE STORIES sometime in the future, as he gets older, wiser, and better known, when he's unfairly and illegally attacked by a woman, even classmates that are 'underage' (or possibly a man!)," Trump posted, seemingly referring to an unsubstantiated claim about DeSantis that has circulated in left-wing blogs.

Trump added: "I'm sure he will want to fight these misfits just like I do!"
DeSantis' team declined to comment on the former president's post.
Brooke Singman is a Fox News Digital politics reporter. You can reach her at Brooke.Singman@Fox.com or @BrookeSingman on Twitter.