House GOP opens probe into Maryland woman's rape, murder by alleged MS-13 member who crossed border as minor
By Danielle Wallace | Fox News | February 28, 2023
Read more at https://www.foxnews.com/politics/house-gop-opens-probe-maryland-womans-rape-murder-alleged-ms-13-member-crossed-border-minor
The House Judiciary GOP launched an investigation into the gruesome rape and murder of a 20-year-old Maryland woman by an alleged MS-13 gang member who crossed the border as an unaccompanied minor. 
In a letter to Health and Human Services (HHS) Secretary Xavier Becerra Tuesday, Reps. Jim Jordan, R-Ohio, and Tom McClintock, R-Calif., noted how the HHS Office of Refugee Resettlement (ORR) is charged with the care and placement of unaccompanied children referred by U.S. Customs and Border Protection.
On Jan. 15, as the letter notes, Aberdeen, Maryland, police arrested a 17-year-old "illegal alien" and known MS-13 gang member from El Salvador for the violent assault and murder of 20-year-old Maryland resident Kayla Hamilton. Press reports say the suspect entered the U.S. in Rio Grande City, Texas, as an unaccompanied alien child and identified a woman living in Frederick, Maryland, as his aunt.
"The Biden administration's open border policies have created vulnerabilities that criminal aliens and gang members exploit to the detriment of American citizens," Jordan and McClintock said.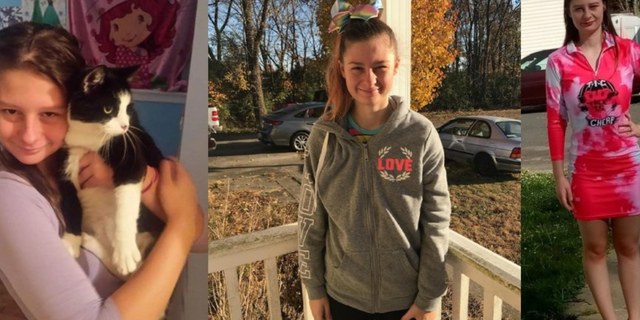 Hamilton was found raped and strangled to death in a mobile home she recently moved to with her boyfriend, according to local news reports. Her mother, Tammy Nobles, told FOX 45 Baltimore that her daughter has autism but was "working really hard on being independent." 
"He was arrested at the border. They let his aunt come and pick him up and take him back to Fredericksburg Maryland. He shouldn't be here," Nobles reportedly said last month.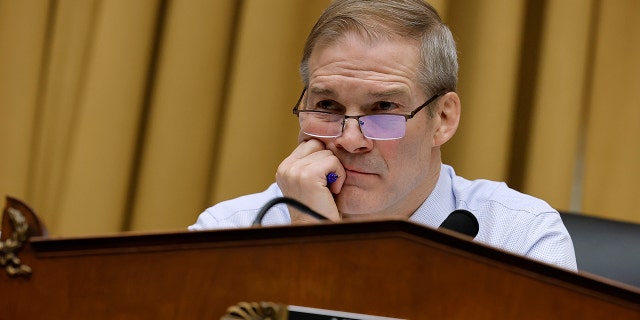 "Pursuant to the Rules of the House Representatives, the Committee on the Judiciary is authorized to conduct oversight of the Biden Administration's enforcement of federal immigration laws," Jordan and McClintock wrote. They requested that Becerra provide all case information, including but not limited to the teen's case file, family reunification packet, as well as any materials provided to HHS ORR by federal agencies such as Customs and Border Patrol upon the 17-year-old's referral and any information provided to HHS ORR "pursuant to its request for information from the referring agency." 
They also requested "a detailed description of, and related documents regarding, what steps HHS took to establish and verify" the suspect's age. They want Becerra to explain how HHS officials learned of, or were notified of, the suspect's status as a known MS-13 gang member, what the source of that information was and when HHS first learned of that information.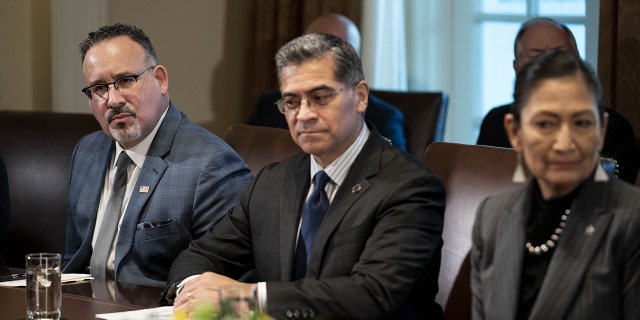 Jordan, chairman of the House Judiciary Committee, and McClintock, chairman of the subcommittee on Immigration, Integrity, Security and Enforcement, also seek how HHS established and verified, if at all, the familial relationship between the now murder suspect and the woman he identified as his aunt. They want Becerra to provide all case materials referring or relating to the vetting of the teen's sponsor – the woman identified as his aunt. The letter lists the deadline for the materials as March 13 by 5 p.m. 
Fox News Digital reached out to HHS for comment on Tuesday.
Danielle Wallace is a reporter for Fox News Digital covering politics, crime, police and more. Story tips can be sent to danielle.wallace@fox.com and on Twitter: @danimwallace.