Read more at https://www.theblaze.com/news/oil-gas-workers-association-tweet-power-california/
California's historic heat wave pushed temperatures to all-time record highs across the state Tuesday, including in San Jose (109 degrees) and Sacramento (116 degrees), according to the Weather Channel.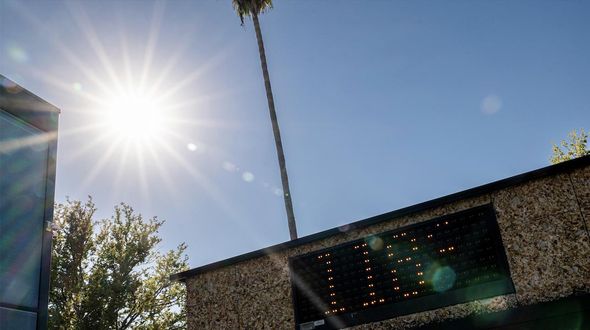 The mercury wasn't nearly as high in Los Angeles on Tuesday (93 degrees) after topping out at 101 degrees Sunday. But according to Marc Brown — anchor for WABC-TV news in Los Angeles — the power still went out at the station Tuesday night:
The loss of power likely didn't come as a big surprise. Democrat Gov. Gavin Newsom asked state residents to curtail electricity usage Tuesday to ease the strain on power grids:
Newsom's video appeal was met with a fair amount of mockery, particularly from commenters who didn't believe the governor was suffering much under the heat compared to others. In the same way, Brown's tweet about the power going out at KABC-TV attracted some sarcasm — but the comment that got the most attention came from the Oil & Gas Workers Association:
"Get somebody to bring you 5 gallons of wind turbine," the Oil & Gas Workers Association quipped back.
Interestingly, days after California's statewide power grid emergency declaration — and facing the potential of rolling blackouts — the state activated four gas-powered emergency generators.
How did folks react?
Other commenters, as you might expect, loved the response from the Oil & Gas Workers Association: