Read more at https://thefederalist.com/2022/06/08/sponsor-of-j6-show-trial-watch-party-demanded-soft-treatment-for-lawyers-who-firebombed-nypd-car/
Colinford Mattis and Urooj Rahman pled guilty last week to torching a police vehicle at a Brooklyn riot in May 2020.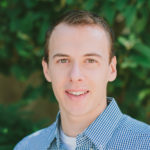 TRISTAN JUSTICE
VISIT ON TWITTER@JUSTICETRISTAN
A group of far-left organizers sponsoring watch parties for Thursday's show trial hearing by the House Jan. 6 Committee demanded soft treatment for a pair of attorneys sentenced last week in firebombing a New York City police car. Demand Progress, a project of the leftist Sixteen Thirty Fund, is named as a partner organization for January 6 Watch Events gearing up for Thursday's prime time programming to "uncover the truth, demand accountability and ensure violence like this never happens again."
"We need to make sure these hearings break through the busy news cycle and reach the American public," the event website's description reads. "We cannot allow Trump Republicans to successfully cover up one of the greatest attacks ever planned against American's freedom to decide who governs in our name!"
The flagship watch party across from Capitol Hill Thursday night will even feature free Ben and Jerry's ice cream while attendees watch what Democrats routinely characterize as the worst assault on American democracy on par with Pearl Harbor and 9/11. The committee recruited a former ABC News executive to up the drama for prime-time television.
While Demand Progress sponsors parties to raise the alarm over right-wing "insurrection," the group demanded soft sentencing for two radical attorneys who torched a New York City police vehicle two years ago amid nationwide street violence over George Floyd's murder.
On Thursday, attorneys Colinford Mattis and Urooj Rahman each pled guilty to conspiracy charges in a deal struck with federal prosecutors for tossing the Molotov cocktail at a Brooklyn riot on May 30, 2020. The pair had previously pled guilty to possession of a destructive device in October, but the threat of added years through a "terrorist enhancement" remained. In the plea deal landed last week, prosecutors dropped the enhancement and requested maximum prison time of two years as opposed to the decades they faced months ago. Mattis and Rahman officially pled guilty to conspiracy to commit arson and to make and possess an unregistered destructive device.
In a coalition letter with more than a dozen other leftist groups on June 22, 2020, Demand Progress condemned the prosecution as "excessive and politically-motivated charges."
"The Trump Administration is wielding the punitive force of this system against Colin and Urooj, who are Black and South Asian, respectively, in order to chill popular protest against the unjust status quo," the coalition wrote led by the Center for Constitutional Rights. "We call for the immediate release of Colin and Urooj on bail and for the federal government to drop these excessive charges."
A day later, the Demand Progress shared the letter on Twitter demanding charges to be dropped.
Demand Progress' about-face on criminal prosecution over civil unrest marks another episode of endless double standards for political violence. Democrats on Thursday will pursue wall-to-wall coverage of the events on Jan. 6, 2021 after spending the entire summer and fall preceding the Capitol riot normalizing violent uprisings when it served their cause.
"This is more proof that socialist Democrats don't care about rioting," Matt Schlapp, the president of the American Conservative Union, told The Federalist. "They want to put on a show to attempt to distract from their failures."
---
Tristan Justice is the western correspondent for The Federalist. He has also written for The Washington Examiner and The Daily Signal. His work has also been featured in Real Clear Politics and Fox News. Tristan graduated from George Washington University where he majored in political science and minored in journalism. Follow him on Twitter at @JusticeTristan or contact him at Tristan@thefederalist.com.