Reported By Jerry Bowyer, CP Guest Contributor | Thursday, April 22
Read more at https://www.christianpost.com/news/christian-leaders-form-new-site-to-stop-corporate-tyranny.html/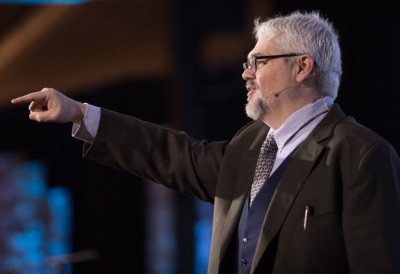 Recent weeks have seen a renewed focus of the conservative Christian movement on "woke capital." Following corporate denouncements of the new Georgia voting law, many Christians and conservatives are looking for ways to resist the growing tide within corporate America of partisan activism. Amidst this controversy, a coalition of conservative and evangelical thought leaders opposed to corporate activism, has launched a new website: StopCorporateTyranny.org. It is dedicated to exposing left-wing activism with corporations and educating conservative Christians about how it can be opposed. The website is a hub for updates, information, and resources for normal investors who are troubled by the growing trend of explicit corporate activism. It includes articles highlighting recent examples of woke capital and will call attention to campaigns to push-back against corporate politics.
"Free speech is under attack like never before. Activists are weaponizing Big Tech and other corporations as an arm of cancel culture," said Jeremy Tedesco, senior counsel and SVP of communications at the Alliance Defending Freedom. "While we continue to enjoy strong legal protections for free speech, our cultural institutions, our universities, and our corporations are rejecting free speech, and even punishing people for expressing their ideas. We face the very real risk of our societal norm of robust debate and dialogue being replaced with shaming, shunning, and silencing. Big Tech's ongoing campaign of censorship against conservative and religious views is a prime example of this ominous threat to all Americans. Free speech is a cornerstone of a vibrant and prosperous nation. It's essential for democracy, the search for truth, and as a check on governmental power and tyranny. Instead of virtue signaling to a woke mob that's never appeased, corporations should take actions that build up a culture of free speech and religious freedom that will serve their customers, employees, and all Americans for generations to come."
Within the conservative movement, there has been much discussion over the possibility of regulating big business to ensure ideological neutrality by law. Such a move is rife with potential complications, and even if those complications are resolved and some concrete policy proposal is found, it will likely be several years before the Republican Party is in a position to legislate on this issue.
But, while some wait for fairer political winds, progressive partisanship in American business is only increasing. The StopCorporateTyranny.org project is a mobilization of the conservative movement to fight back against corporate activism now, regardless of which party controls the White House.
This campaign comes at a time of increasing scrutiny over corporate activism. For many religious and conservative leaders, the recent attacks by corporate America on Georgia's voting law have prompted a re-examination of what the political focus for their movement should be. Since the election of Donald Trump, big businesses – particularly tech giants – have become more openly partisan and politically involved. Richard Manning, President of Americans for Limited Government, said by email that "the attack on Georgia over their decision to require voter identification for voters by multi-national corporations is reminiscent to the attack on North Carolina led by Silicon Valley corporations when the state voted to keep men out of women's restrooms."
In the intervening years between North Carolina's 2015 "bathroom bill" and today, corporate boardrooms have increasingly become a focal point for progressive politics. Despite the long-standing tradition of conservative support for corporations, corporate activism is now so widespread that many Republican officeholders are openly advocating punitive actions by government against some of the largest companies in America.
Senator Josh Hawley of Missouri recently announced his support for breaking up Amazon. Senator Marco Rubio of Florida declared his support for Amazon workers attempting to unionize, accusing the tech-giant of "waging a culture war against working-class values." It is increasingly the view of many that the alliance between the political left and corporate America represents a serious threat to traditional values.
In some cases, businesses have explicitly committed themselves to deplatforming conservative dissent. Following the passage of Georgia's voting law, dozens of corporate leaders participated in a Zoom call in which they discussed how to oppose voting laws being proposed in other red states. But most of the country does not believe that the proper role for corporations is advocating for political causes.
In the midst of this flashpoint, StopCorporateTyranny.org is an emerging resource for educating conservatives and Christians on how to push back against the politicization of big business – which does not rely on government action, as the makeup of the federal government does not determine whether shareholders, investors, and customers can rein in boardrooms. It is a grass-roots effort, headed by some of the leaders of the conservative Christian movement, designed to provide tools to ordinary Americans for resisting corporate activism. "Right now, nearly 400 large corporations are pushing Capitol Hill to enact the Equality Act. Working in concert with the far-left Human Rights Campaign, these major businesses are not only seeking to end women's sports, but to end religious freedom. Full stop," Justin Danhof, director of the Free Enterprise Project at the National Center for Public Policy Research, said by email. "Americans of faith must engage with these corporate oppressors and https://www.stopcorporatetyranny.org will provide you with the tools and resources to do just that. It's time that big businesses heard from all 'stakeholders' not just those pushing leftist policies."
ABOUT THE AUTHOR:

Jerry Bowyer is financial economist, president of Bowyer Research, and author of "The Maker Versus the Takers: What Jesus Really Said About Social Justice and Economics."